Image
Image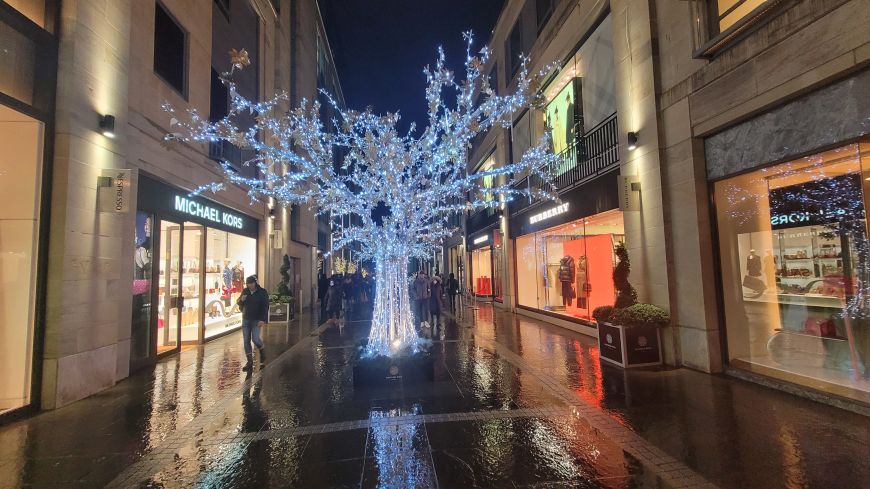 Multrees Walk is an open air pedestrian precinct area, situated at the North East corner of St Andrew Square.  It is a busy thoroughfare connecting the historical New Town square with the modern St James Quarter.
The walkway is characterised by its boutiques and retailers selling luxury items such as clothing, jewellery, and high-end fashion items.
Harvey Nichols department store on St Andrew Square anchors the retail area at the entrance to the Walk, with Edinburgh's Bus Station below it.
On the other side of South St Andrews street, adjacent to St Andrew Square garden, is main city centre station for Edinburgh trams.
Performance space
The tall walls of the buildings on either side of Multrees Walk provide good acoustics for buskers and street performers, although the location is still exposed to downpours. 
In 2022, the Edinburgh Fringe introduced Multrees Walk as a street events venue.