Image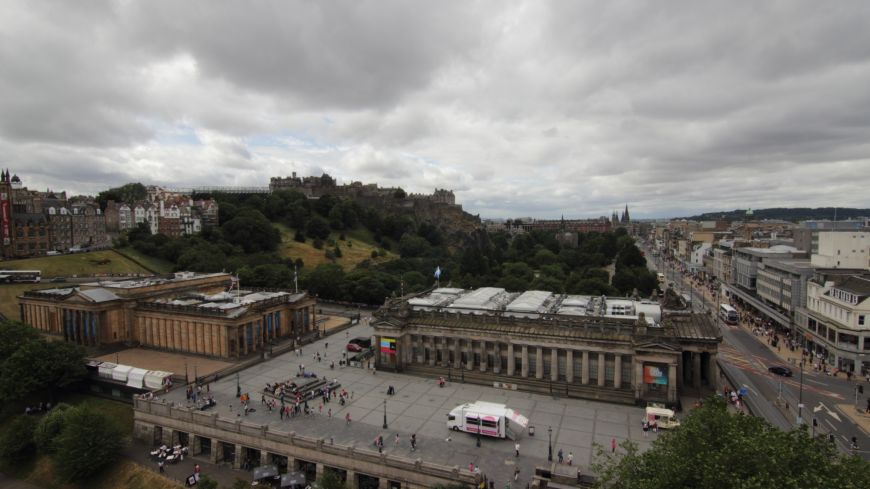 Credit
EdinburghGuide.com
Edinburgh (Dùn Èideann in gaelic) is the Scottish capital city and Scotland's second most populous city.
With over half a million inhabitants, it is also the seventh-most populous city in the United Kingdom, yet still remains one of the British Isles' most green cities with abundant parks and greenspaces within its broad 262km2 (101 miles2) area.
Edinburgh is the seat of the Scottish Government, the Scottish Parliament and the highest courts in Scotland.
The city's Palace of Holyroodhouse is the official residence of the monarch in Scotland.
For many visitors, Edinburgh is a festival city renowned for the annual Edinburgh International Festival and the Fringe, the latter being the world's largest annual international arts festival.
The main stage for these festive revelries are Edinburgh's Old Town and Georgian New Town which together are listed as a UNESCO World Heritage site. They have been managed as such by Edinburgh World Heritage since 1999.
The city has long been a centre of education, particularly in the fields of medicine, Scots law, literature, philosophy, the sciences and engineering. After London, it is the second-largest financial centre in the United Kingdom.
Edinburgh is also the annual venue of the General Assembly of the Church of Scotland and is home to national cultural institutions such as the National Museum of Scotland, the National Library of Scotland and the Scottish National Gallery.
The University of Edinburgh, founded in 1582, is one of three in the city - the others being Edinburgh Napier and Heriot Watt university.
Historic sites in Edinburgh include Edinburgh Castle, a gothic rocket, and varied churches, including St. Giles Cathedral on the Royal Mile, Greyfriars Kirk (with its memorial to Scotland's most famous dug, Greyfriar's Bobby) and the Canongate Kirk.
In short, Edinburgh has much to offer.