Image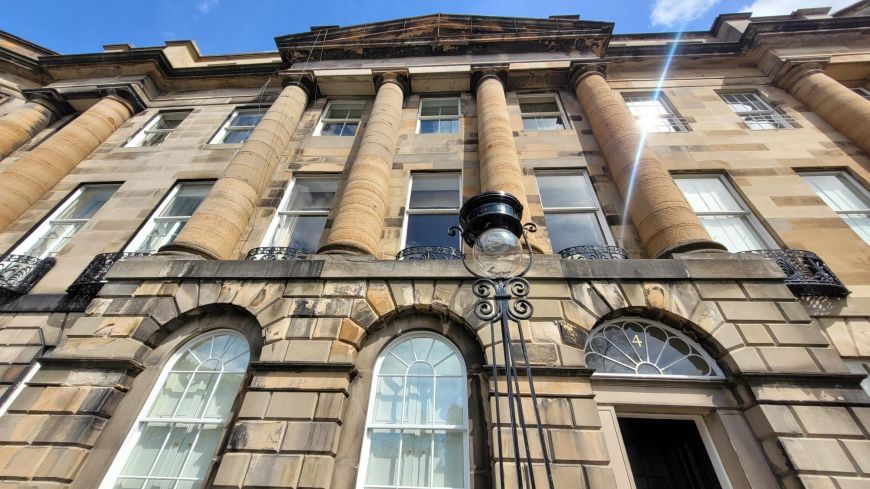 Edinburgh's New Town is not that new. Built in the mid-to-late 18th Century, in response to overcrowding in what is now known as the Old Town, Edinburgh's New Town is a marvel of urban planning, combining spacious and comfortable Georgian housing with verdant shared gardens.
New Town buildings are typically of a neo-classical style sometimes even with grandiose, graecian pillars outside and tall ceilings and decorative friezes and trimmings inside.
The interiors of most New Town residences, have been modernised as flats and office spaces. Even the mews buildings, that once housed servants and stables, are considered desirable properties.
However, the original character of the Georgian era New Town, with its cobbled roads, pillars, and sandstone block facades is preserved today thanks to building codes that stipulate even the wrought iron railings must be painted a specific colour (black).
These New Town residences were built along an integrated and harmonious plan, with residences set near pleasant communal gardens and attractive views.