Image (reusable)
Image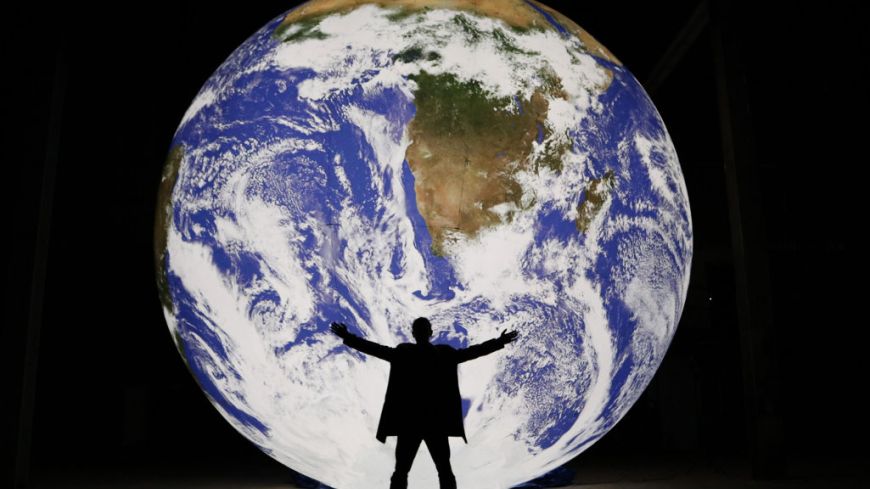 Telephone (box office)
0131 226 0005
Founded in 1988, the annual Edinburgh Science Festival is a programme of around 250 educational and interactive activities for the wee ones, and events and talks for adults in over 30 venues across town during the Easter holidays. The festival aims to provide a fun introduction to the world of science, technology, engineering and maths (STEM).
After the Science Festival was cancelled due to the Covid-19 pandemic in 2020, the EISF moved in 2021 from April to June/July and adapted the programme to feature more outdoor events and online components to augment the live Festival experience. In 2022, festival organisers hope to return with a full programme.
Edinburgh Science Festival: Revolutions in 2022
The Science Festival returns in 2022 to its traditional Easter hols spot in the events calendar with a theme of Revolutions, focusing on the power of circles and revolution(s).
The circle/cyclical/revolutionary theme will encompass everything from personal to planetary health – with "an unashamed emphasis on the urgency of tackling the climate crisis".
Cycles underpin life - from the turning of the seasons to the carbon cycle and cycle of life and death, from the amazing properties of π (Pi) to the need for zero-waste cyclical economies to preserve and enhance life on Earth.
The Science Festival says: "the 2022 Festival will explore lifeforms, lifecycles and revolutionary science, technology, ideas and solutions to global challenges. With a heartfelt call for a truly radical shift in the attitudes and behaviours of individuals, organisations and nations to combat the climate crisis and protect the delicately interconnected lifecycles and biodiversity of our planet and a special plea for the embracing of circular economies to help ensure a successful and sustainable future the 2022 Festival aims to show how going round in circles can sometimes be a GOOD thing!"
As well as the thematic content of the festival, the Science Festival programme usually includes popular features such as:
City Art Centre: the Science Festival's hub since 2011 for kids with interactive activities over five floors, such as ER surgery, Blood Bar, Dig Up a Dinosaur, and build your own robot
Experimentarium takes over The Pleasance with 5 days of hands-on science for children
Photography exhibitions
Elemental at Summerhall, a digital immersive experience combining magic, alchemy and science
GastroFest Food tastings and workshops exploring the science of food
Royal Botanic Garden Edinburgh Programme of family-friendly activities.
The annual Edinburgh Medal Address
Selected EISF coverage
Tickets are available online and by telephone, as well as in person at the Edinburgh Fringe Festival shop.