Image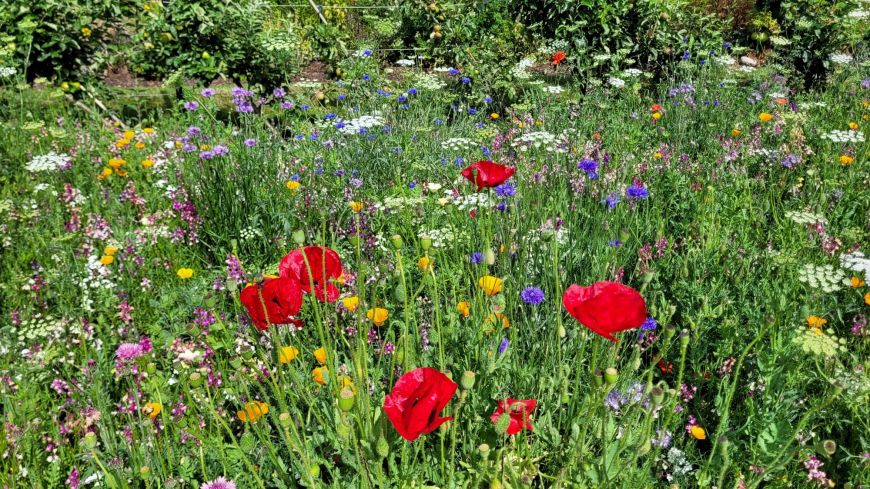 The Royal Botanic Garden Edinburgh (RBGE), located in Edinburgh's Inverleith area, is often dubbed Scotland's answer to Kew gardens. It is not only a place to learn about trees, ferns, plants, and other flora from around the world, but its lush surroundings make it the perfect place to wile away a sunny afternoon.
There is no admission charge (except for the greenhouse, and private parties such as for fireworks display at Hogmanay and the Edinburgh Festival), and it is cleverly landscaped so that you can get lost in its few acres.
Budding botanists will appreciate that plants and trees are meticulously tagged with scientific names in Latin as well as popular names in English. There are also frequent lectures for gardeners. Grey squirrels are common and foxes frequently spotted slinking along the verdant aisles.
Go immediately after a rain shower: the flora is at its most fragrant, and people most scarce. And go regularly, especially in Spring and Summer. It's always changing and it's free.
When it's cold there's nothing like bathing in the luxurious heat of the grand Victorian tropical greenhouse. Give yourself plenty of time to do the tour of the various micro-climate greenhouses, the heather rockery, the queen mother's lavish garden, and the rambling chinese garden.
There are also regular exhibitions in Inverleith House, snacks at the well-positioned cafe looking across to the castle, and souvenirs at the shop.
In October 2009, the £15.7m the  John Hope Gateway visitor centre was opened. The centre was built using green construction techniques on the old Botanics shop. It houess a restaurant, gift shop, education rooms, a real life science studio, permanent and temporary exhibitions, interactive media, plant sales and Gateway restaurant.
The Gateway opening meant the former Plant Exhibition Hall, now called the Fletcher building, is used more for educational purposes.
Background
The Royal Botanic Garden Edinburgh was founded in the 17th century and now extends to four sites - Edinburgh, Benmore, Logan, and Dawyck, and is the second richest collection of plant species in the world.
Its mission is to explore and explain the world of plants. Primarily, the organisation is a scientific research institution, with a world-wide reputation for its expertise in the study of plants and their diversity. It operates field stations around the world and has specialists working in more than 40 countries.