Image
Image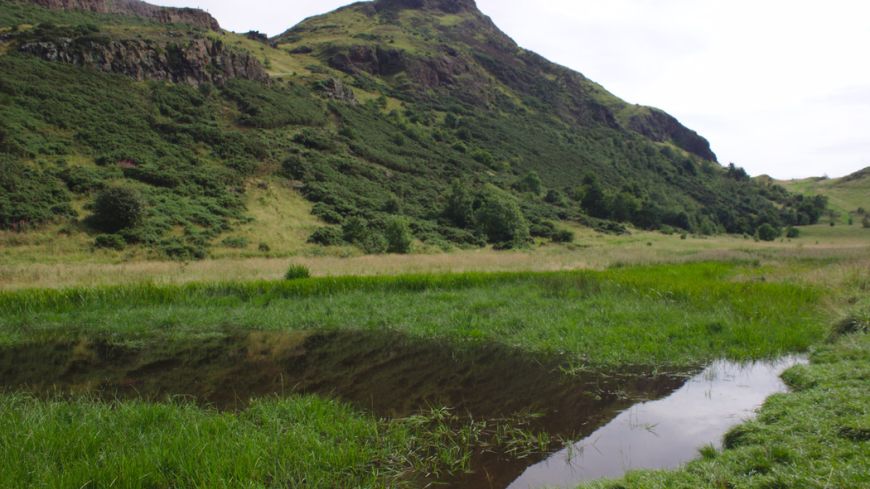 Arthur's Seat is the main peak in Holyrood Park, a large, public park at the foot of Edinburgh's Royal Mile. Formed from an extinct volcano, from a distance, the peak looks like the head of a lion lying down.
Robert Louis Stevenson described Arthur's Seat as "a hill for magnitude, a mountain in virtue of its bold design". At 250.5 m (822 ft), it takes a moderately fit walker about 20-30 minutes to hike up to the top.
Being so close to Edinburgh's Old Town, it's a popular hike to do with fine views all around of Edinburgh and the Firth of Forth from its gusty peak. 
The park paths are well maintained by Historic Environment Scotland (the government agency in charge of the Royal Park). The Park Rangers also lead public tours of the park open to all ages, abilities and levels of knowledge, throughout the year.