Image (reusable)
Image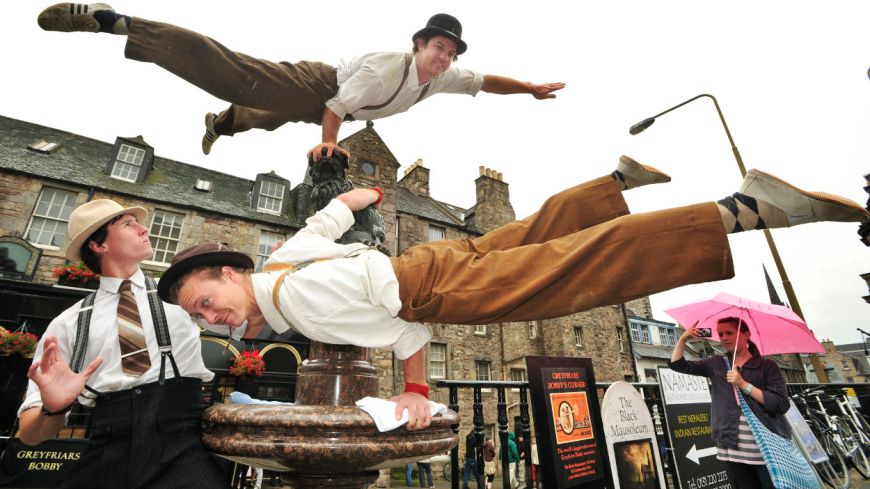 Telephone (box office)
0131 226 0000 / 0131 226 0036 (Friends of the Fringe)
The Edinburgh International Festival may have come first, but generally it's the Fringe that Edinburgh is best-known for. There's really nothing quite like it - "the largest show on Earth".
The stats from the last normal Fringe bear that out: 2019 saw 3,841 shows in 323 venues across Scotland's capital city.
It's a sprawling, anarchic, sleepless month of live performances. There are hundreds of free shows and pay-what-you-want shows at the Fringe as well.
Due to Covid-19 restrictions, the Fringe in 2021 followed a slimmed-down, hybrid programme of both live performances at fewer, socially distant in-person venues and online.
In 2022, with the worst of the pandemic hopefully behind us, the Fringe promises a return of a packed in-person programme, no doubt augmented by online shows.
Early tickets for some shows started to be released in March 2022.
The Fringe Society did not print a Fringe brochure in 2021, so check the Fringe website as shows are being added on an ongoing basis as August gets closer.
Each year, EG's Fringe team follows the drama, on stage and behind the scenes at the Fringe.
Edinburgh Fringe Reviews Archive: