Image
Image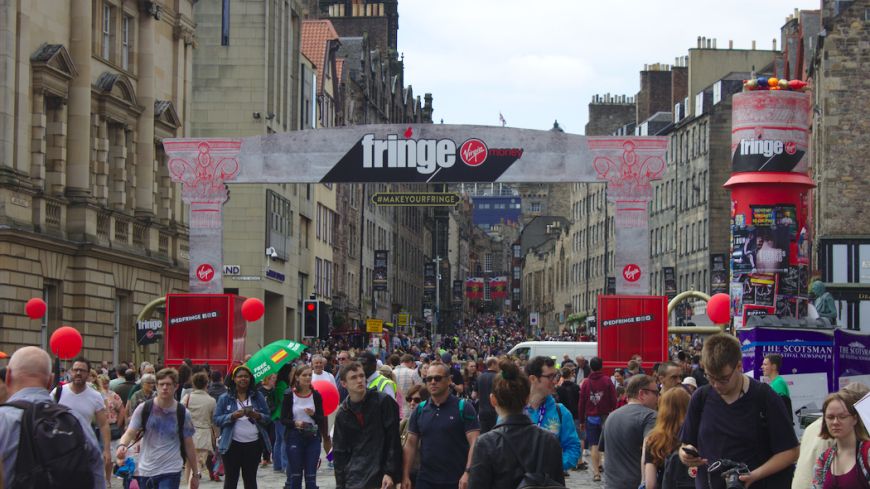 Edinburgh Fringe Venue
10
Every August, during the Edinburgh Fringe, the area around the Fringe Shop/Box Office used to be a free-for-all, mobbed by street performers, actors touting their shows, and large groups of people who came to soak up the atmosphere and free entertainment.
That all still continues, however, the busiest area between the High Street and the top of the Mound/George IV Bridge is now restricted only to performers' who have been issued permits by the Fringe Office.
The area has its own Fringe venue number - "Venue Ten" - and also arches into the area proclaiming the corporate sponsor (Virgin Money became the Royal Mile sponsor in 2011 and prior to that it was Royal Bank of Scotland).
Naturally, there have been misgivings that even this small amount of red tape and the commercialisation of what had always been considered free Fringe fare, might dampen the creative anarchy of the High Street in August. But there's still plenty of free entertainment to be found here.