Image
Image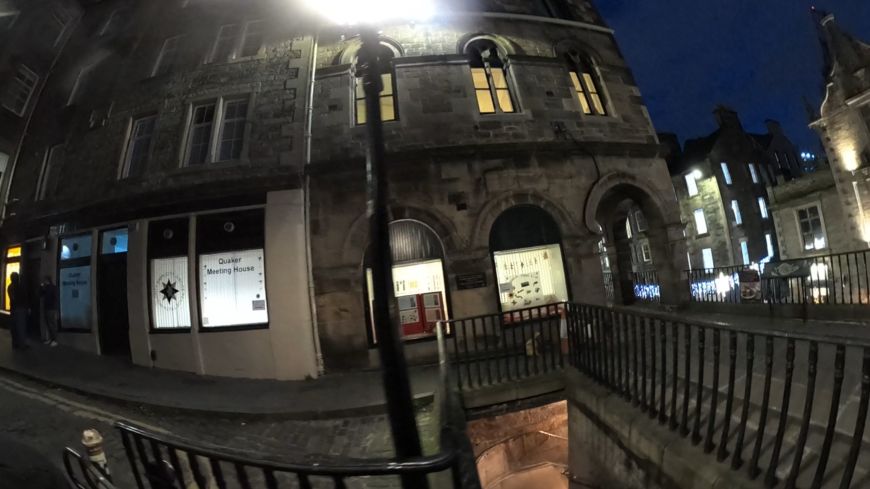 Credit
EdinburghGuide.com
Street
7 Victoria Terrace
Telephone (box office)
0131 220 6109 (Fringe)
The Quaker Meeting House, aka the Friends' Meeting House, is one of the two general gathering places for Edinburgh's Quakers, located just off the High Street overlooking Victoria Street.
The Quakers meet for silent services on Sunday at 11 a.m. Children are welcome. The Meeting is followed by a simple lunch.
The Central Edinburgh Quaker Meeting House is also used for private events.
During the Fringe in August, as venue 40,it hosts a theatre and events programme that adheres to Quaker values with any profits going to charity.