Image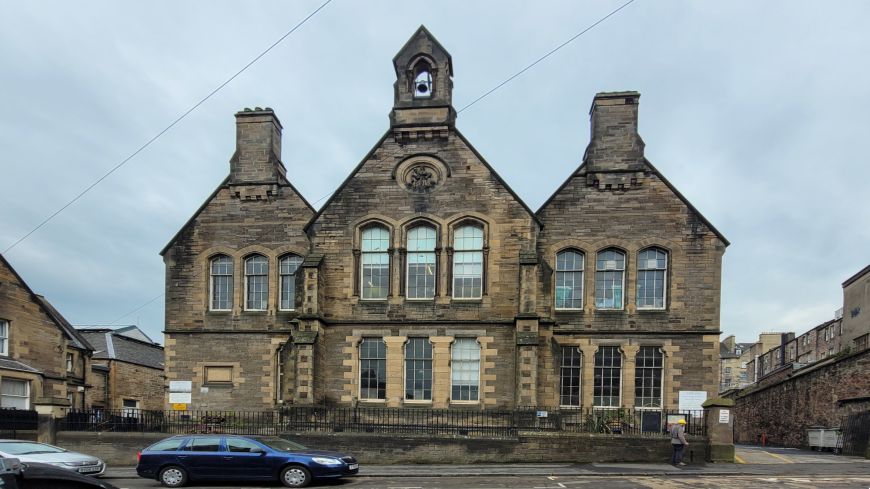 The Edinburgh Fringe Society has announced that it plans to create its new Fringe Community Hub at the South Bridge Resource Centre which is run by Edinburgh City Council.   
The three-floor, former Victorian school building on Infirmary Street is currently used for adult education and community workshops, and by Fringe operator Greenside Venues during August.
The Fringe Society is seeking approval from the Council's Finance and Resource Committee, when it meets on Tuesday 25th April, for a long-term lease of the community centre.
Following that, the Fringe Society will present a business case on costings for the hub to the UK government, which recently awarded the project capital funding of £7m in its Spring budget. 
"This is very much a long-term project and one that will take a few years to establish," said Shona McCarthy, Chief Executive of the Edinburgh Festival Fringe Society.
This building has been identified for a variety of reasons, with its proximity to the existing footprint of the Fringe a key consideration. 
The Fringe Society has proposed that the current tenant at the building Canongate Youth remain there, with other small arts and cultural organisations using the building, to create "a vibrant, mixed use community space for all and a hub for the Fringe Society's services and team".
"We are excited at the prospect of revitalising an important city centre space," said McCarthy. 
"The conversion of this space into a year-round Fringe community hub will allow local cultural organisations, artists and our community partners, the opportunity to utilise this space too.  In the long-term it will allow a permanent home for our August participants hub, known as Fringe Central, for whom artists, arts industry, media and international delegates access each summer for a range of workshops, networking and industry events."
Current services and usage of the Resource Centre will continue"'as-is" while work is progressing with Greenside returning with 100 shows in five spaces at the Infirmary Street venue in 2023. 
In a statement, Greenside Venues directors Darren Neale and Tara Stapleton said: 'The possibility of losing Infirmary Street has loomed over us for some time as when we started our journey, we were told that it was not a permanent option, and while its reality is undeniably bittersweet, we find solace in knowing that this beautiful, historic building will remain an integral part of the Fringe landscape for many years to come."
Clare Jamieson, Canongate Youth Manager, said: 'We are delighted to be involved in early-stage conversations around the future of South Bridge Resource Centre with the Edinburgh Festival Fringe Society. The building has huge potential, and we welcome the opportunity to explore this further, and most importantly how future developments could benefit children and young people who use CY services and the wider local community."