Image
Image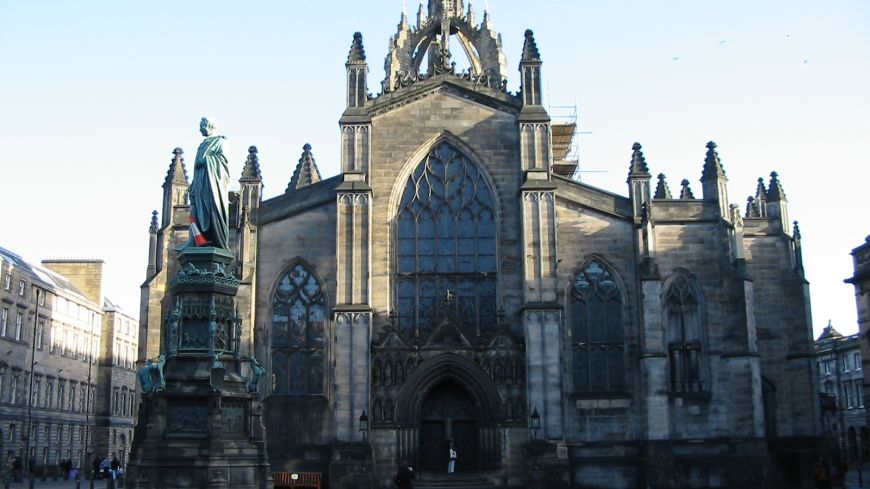 Credit
EdinburghGuide.com
Telephone (box office)
0131 226 0673
St Giles' is the huge, imposing cathedral that is situated on the Royal Mile, beside Parliament Square.
The cathedral has always played an important role in the religious and political development of the nation and retains a central role in state occasions, public celebrations, such as Rembrance Sunday and Christmas carol services.
It is open daily, with free guided tours and concerts during the Festival Fringe in August.
Presbyterianism's Mother Church, it contains the Chapel of the Order of the Thistle (Scotland's chivalric company of knights headed by the Queen). It has 200 memorials throughout its building, famous stained glass windows, and Rieger organ.
It also has a restaurant and a shop.
History
St. Giles' dates back to the 1120s (although Edinburgh had a parish church in the 8th Century). It played a key role in the Scottish Reformation.
Following John Knox and the Reformers seizure of the church in 1560, it became used for all manner of things.
"During the next 300 years the building housed a police station, a fire station, a school and a coal store," says the says the official web site for St. Giles'. "The Scottish guillotine, the "Maiden", was housed in the church, and in one corner was a prison used for "harlots and whores".
The General Assembly of the Church of Scotland met here, as did the Parliament and the Town Council. St Giles' became a cathedral in the 17th Century.