Image (reusable)
Image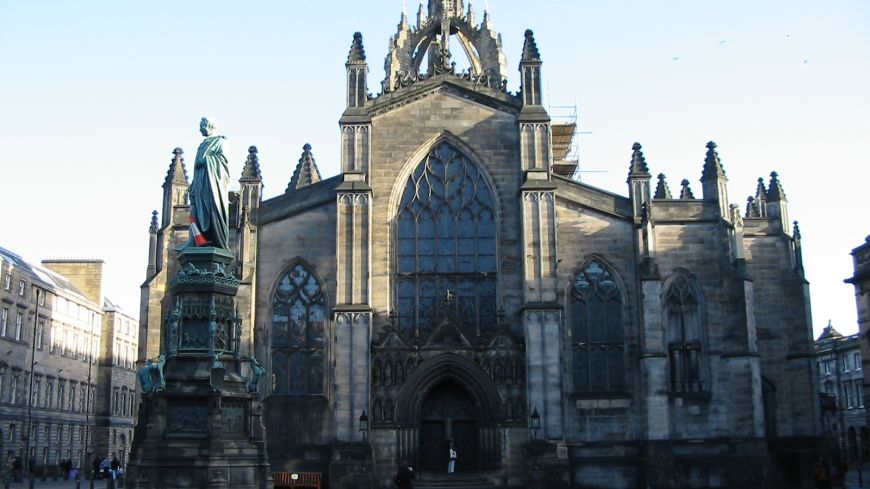 Credit
EdinburghGuide.com
Buildings, many off-bounds to the general public during the rest of the year, throw open their doors, and gates for the annual Edinburgh Doors Open Day.
Doors Open Day has taken place each year (pandemic excepted), since 1991, and over a whole weekend since 2009. Coordinated in Scotland by the Scottish Civic Trust in conjunction with local area co-ordinators, the weekend features free tours, activities, exhibitions and/or talks which bring the history or everyday use of a building to life.
In 2022, Edinburgh and East Lothians Doors Open Day is guest curated by Under One Roof, Scotland's charity for supporting tenement owners.
Participating Buildings
The theme of this year's festival is "Standing Strong", which will highlight the value of regular building maintenance and community approaches to looking after buildings and places.
It will also examine the challenges of retrofitting buildings to address the climate emergency and achieve net-zero carbon emission targets. Past Doors Open Days favourites include the Victorian Classroom at the History of Education Centre, the historic Custom House in Leith, and the National Library of Scotland. St Giles Cathedral is taking part this year.
This year's Doors Open Day curator, "Under One Roof" will run a hub at Summerhall, where there will be a programme of workshops and the chance to talk to experts in sustainability, heritage and architecture.
The list of participating buildings can be found here. Individual buildings will be running special events.
Not all buildings are open both days and some may be ticketed so you should check the program for specific buildings opening times.