Image
Image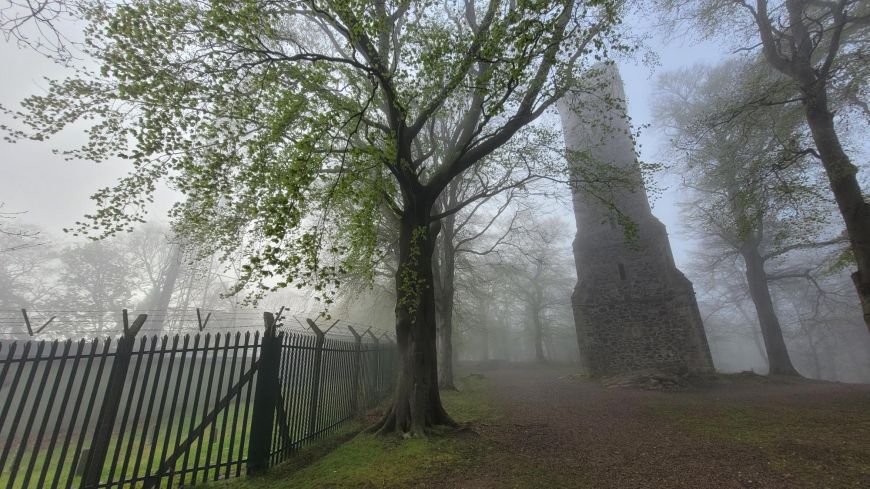 Corstorphine Hill Tower, also known as Clermiston Tower or the Scott Tower, is a suitably dramatic memorial to celebrated Scottish author Sir Walter Scott.
Built in 1871, the 20 metre tower is situated atop the wooded Corstorphine Hill Park, so takes a good hike or bike to get to.
The tower is usually locked, but when it is open the parapet at the top offers excellent panoramic views of Fife, the Isle of May, the Pentland Hills, the Trossachs Hills, and surrounding area.
The tower is open at times by volunteers from Friends of Corstorphine Hill. You can climb to the top of the tower on Sunday from May to September, 2-4 pm (it's free/donations accepted).
The Friends of Corstorphine Hill describe the architecture as such:
"The tower, built on glaciated dolerite, is square in plan, with buttressed corners; it has a corbelled, battlemented parapet surmounted by a small tower. It is built of coursed whinstone, likely to be from quarries on the hill, with dressed sandstone for the openings, parapets and plaques, probably from one of the large Edinburgh sandstone quarries."