Image
Image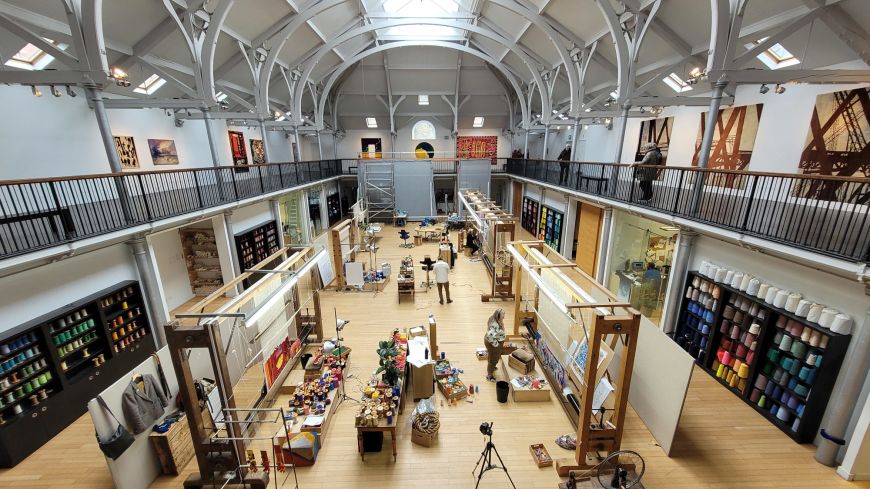 Street
10 Infirmary Street
A studio, exhibition and living space in former Victorian swimming baths that is elevating the time-honoured craft of weaving into an artform. The gallery showcases a variety of fabric works of striking and inspirational colours and designs.
The building, which re-opened in August 2008, following an £8 million refurbishment, has exhibitions of tapestries, rugs and you can watch the weavers at work on certain days from the 360 viewing balcony above the old swimming pool now a handsome hall with wooden floorboards.
The gallery features other exhibitions where the boundary between art and traditional crafts meet. A unique venue for corporate, conference, ceilidhs, or wedding hire.
The venue also has a quiet cafe and shop.