Image
Image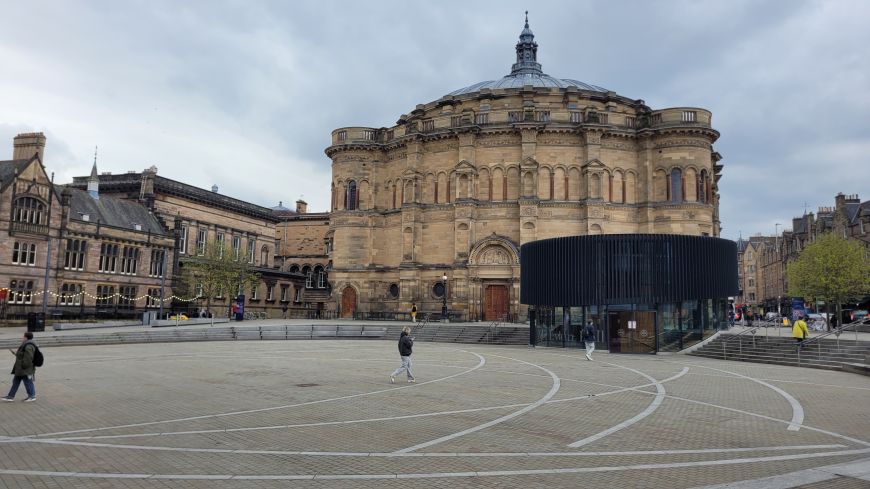 Telephone (box office)
0131 662 8740
Grand, old, circular building in Bristo Square with opulent interior and huge stone pillars that can house 1700 visitors.
As part of Edinburgh University, fund at its Southside campus area, the McEwan Hall is a venue for graduation ceremonies, conferences, agms, presentations, and classical music concerts.
With lectures, the vast belly of the hall and the hard stone surfaces can sometimes swallow up words or make them difficult to discern so best seats are to the front of the podium rather than the balcony.
The McEwan was originally the main concert venue in Edinburgh, before the construction of the Usher Hall.
Background
The McEwan Hall was presented to the University in 1897 by William McEwan, not only as a ceremonial hall for graduations but also as a gift to the people of Edinburgh.
Designed by Sir Rowand Anderson, with lavish interiors by William Palin, the structure was completed in 1894 but it took another three years to complete the interior designs.
The centrepiece of the hall are 15 beautifully painted mural panels that make up the vast dome. 
The Grade A listed hall was reopened in 2017 following a 3-year, multi-million pound refurbishment. This was meant to not only 'refresh' it's beautifully intricate painting and stonework; but also to expand the function of the hall to meet the modern ceremonial and commercial demands of the University of Edinburgh.
New spaces were created for conferences, exhibitions, events and education - particular highlights being access to the upper gallery to increase seating capacity and a new expansive basement space that can hold up to 578 people.