Image
Image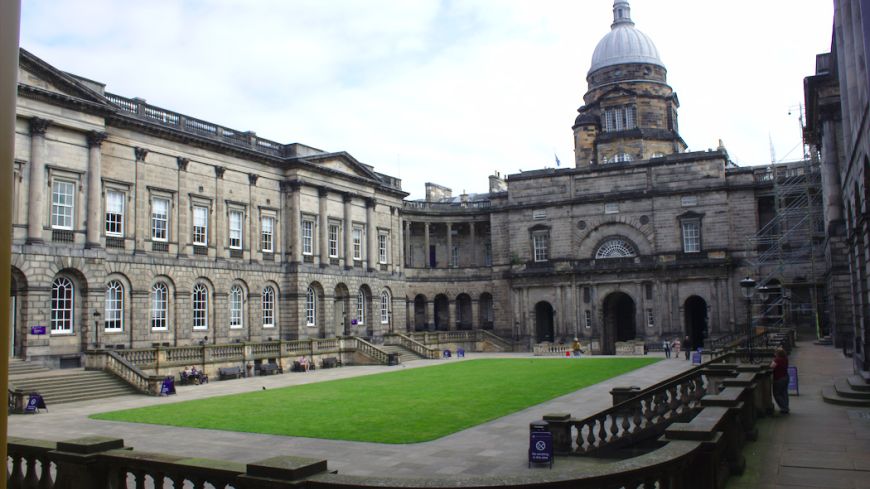 Telephone (box office)
0131 662 8740
Edinburgh University was founded in 1582 at the site occupied by Old College Quadrangle. The original buildings were destroyed 200 hundred years later, making room for the splendid buildings that you see now around the immaculately kept carpet of grass.
The quadrangle buildings house the Edinburgh University School of Law and the iconic Playfair Library Hall, a beautiful barrel-ceilinged, neo-classical library. Access to the library is limited for special events and conferences, but for those who want to explore inside the surrounding buildings, the Talbot Rice Gallery is open daily for free exhibitions.
Alternatively, the quad is often a quiet place to escape the rush of traffic on nearby South Bridge or take time out from the festival.
Background
The foundation stone for Old College Quad was laid in November of 1789 to a plan by renowned Scottish architect Robert Adam, but only around a quarter of his plan was completed. It wasn't until the end of the Napoleonic Wars in 1815 that sufficient funds were raised to start work on the design that we see today to a plan submitted in competition by architect William Playfair. Adam's original plan was for two courts rather than Playfair's one quadrangle.
By 1827 the building work was mostly complete, but a dome which Adam had proposed at the east end of the building was not completed until 1887.
Renovations of the Old College quadrangle were completed in 2011, with the laying of grass.