Image (reusable)
Image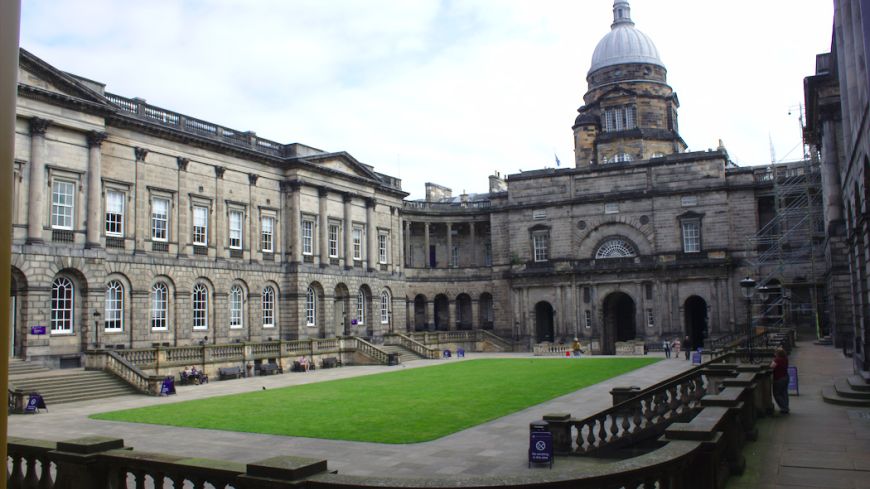 Cinema Under the Stars plays as part of the EIFF 2023 with a weekend programme of outdoor screenings in Old Collge Quad. 
Where before the EIFF's outdoor programme was a free affair, this year's programme is being operated on a Pay What You Can model, with tickets starting at £2.
Film Programme: Saturday
10:30: Puss in Boots: the Last Wish
13:00: The Electrical Life of Louis Wain
15:30: Let the Canary Sing
18:00: Scrapper
20:30: Parasite
Film Programme: Sunday
10:30: The Lego Movie
13:00: The Wool Aliens (and Other Films) [CC]
15:00: Safety Last!
17:00: Hero
19:45: Everything Everywhere All At Once
Background
In spite of its highly unpredictable weather, the Edinburgh International Film Festival has had an outdoor film screening component for many years. Usually these films are second run, blockbuster or classic films. Generally, crowd-pleasers.  
The name and venue for the screenings has changed over the years. In the 2000s, the series was called "Film Festival Under the Stars" and the screenings were outside the galleries, as you can see in this video showing a screening of Strictly Ballroom outside the Scottish National Galleries on the Mound. 
In later years, a shortened, series of free and unticketed films played St Andrew Square garden, called Film Fest in the City. The outdoor programme in 2022, the last at St Andrew Square, saw screenings take place over three days. Screenings were offered on a first-come-first-served basis, and people brought cinema snacks and picnic blankets or sat on the stripey, St Andrew Square deck chairs.
In 2021, with the pandemic still very much on everyone's minds, Film Fest in the City was a week-long affair, and it was augmented by Film Fest on the Forth, a weekend of free films with a maritime theme at Port Edgar in South Queensferry.