Image (reusable)
Image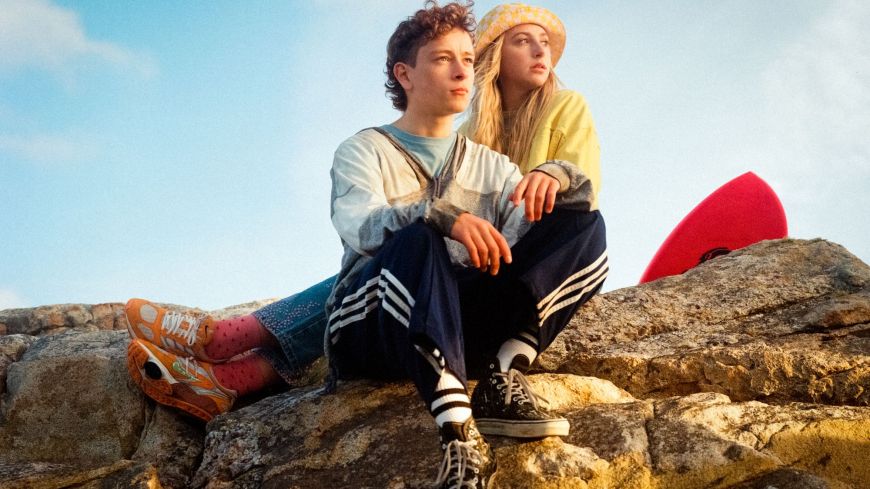 Telephone (box office)
0131 623 8030
The Edinburgh International Film Festival (EIFF), the "longest run film festival in the world" (at least, pre-Covid), will return in 2023 after a tumultuous year.
In October 2022, the Centre for Moving Image (CMI), the charity that previously ran the EIFF, announced that it had gone into administration taking down with it the Edinburgh Filmhouse and Belmont Filmhouse in Aberdeen.
The future of the Filmhouse on Lothian Road, for so long the anchor of the EIFF and a hub for film buffs year-round, remains in doubt.
However, the 76th EIFF will go ahead led by a new Programme Director, Kate Taylor, and working closely with the Edinburgh International Festival.
EIFF 2023
The shortened, six-day programme (including venues), was announced on 6 July 2023.
See:
Buying Tickets
In 2023, box office, administration, and marketing are being handled in partnership with the Edinburgh International Festival.
Edinburgh Film Festival info
Festival Background
Launched in 1947, alongside the Edinburgh International Festival, the EIFF was one of the world's first international film festivals. Traditionally, the Edinburgh International Film Festival took place in August, at the same time as Edinburgh's various other August festivals. Former EIFF artistic director Hannah McGill, said the EIFF's move to June in 2007, was to give the Film Festival more "breathing space."
In 1972, the Edinburgh International Film Festival presented the first global film event entirely dedicated to the cinematic achievements of female directors, curated by Claire Johnston, Lynda Myles, and Laura Mulvey. EIFF's 2022 Theme honoured the spirit of this original programme provocation, with a variety of contemporary, feminist directorial works, two large-scale retrospectives, training, and targeted professional programmes.
The 2021 EIFF took place for a Covid-shortened week in August for the first time since 2007. In the pre-pandemic era, the festival took place over a 12 day period in the second half of June/early July.
In 2021, programmers set out to establish a 'new look', innovative EIFF set to deliver in-person events in Edinburgh, and beyond, with indoor and outdoor cinema experiences alongside online festival screenings celebrating film's ability to bind us together.
Filmhouse and a network of cinemas across Scotland set to collaborate in "joyous communal celebration of the return to cinema"
Free outdoor screenings of films in St Andrew Square for 'Film Fest in the City' from 19-25 August will form the centre of the Festival's invitation to audiences in this unique year
Features, documentaries, animations, experimental and shorts programmed by a team of regular and guest programmers led by Nick Varley to address big issues, champion social change and invite new audiences to become involved
EIFF will present 'Film Fest on the Forth', an aquatically themed programme of outdoor waterside screenings on 31 July and 1 August at Port Edgar Marina, South Queensferry
Filmhouse at Home widens access to the Festival programme and additional content online connecting global thought leaders with local and international audiences
EIFF Talent Lab returns online to give practical support to 24 writers, directors or producers working on their first feature film
EIFF Youth programme, inspiring and supporting the filmmakers and curators of tomorrow, to run in person and in an online programme 20 – 23 August.
Due to Covid-19 restrictions, the 2020 EIFF did not go ahead as planned. However, it presented a programme online in partnership with Curzon Home Cinema, with a film each day of the 12 day festival. Films played for between 2 and 12 days, with live Q&As held with special guests.