Image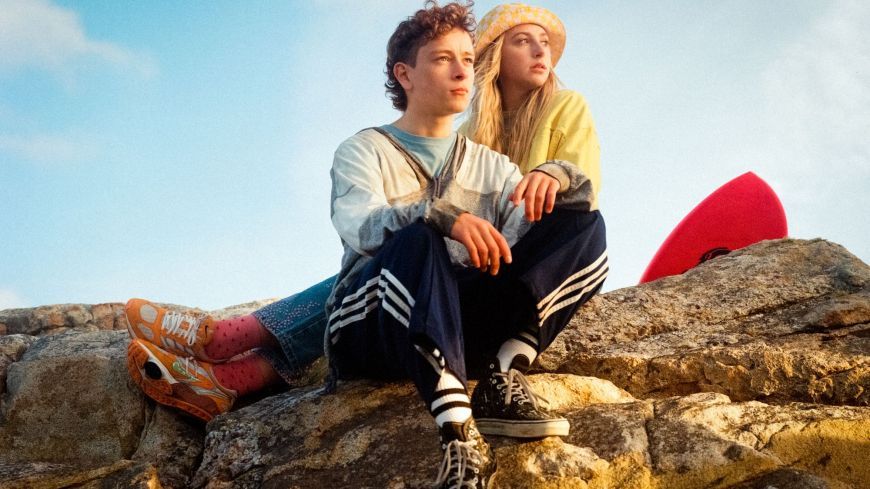 Production
Johnny Barrington (writer/director),
Performers
Louis McCartney (Dondo), Ella Lily Hyland (Sas), Mark Lockyer (Minister), Chinenye Ezeudu (Swiss Jesus)
Silent Roar is a fitting opener to the 76th Edinburgh International Film Festival, particularly given the challenges that festival organisers have had to contend with to make the shortened, week-long affair happen. A thoroughly Scottish film in content and crafting, writer-director Johnny Barrington's confident debut is a reminder that there is much talent to both represent and draw on, as the EIFF struggles back onto its feet.
In some ways, Silent Roar is reminiscent of Bill Forsyth films with its at times playful focus on teen travails in a remote community in rural Scotland. Although Barrowland's film ventures more into magic realism in his storytelling and takes a mystical approach in his depiction of the rugged but arresting land, sea and sky scapes of Uig, on the Hebridean Isle of Lewis.  
Dondo is incapable of accepting that his father has been lost at sea. In his heightened emotional state, and increasingly influenced by the friendly, but old-school minister, Dondo has visions that keep his hopes burning.
These initial visions provide some memorable surf scenes as Dondo bonds on Uig's big waves with a trio of imaginary, international surfers.
Helping him keep his feet on the ground, and the story on an even keel, is Sas the smart-talking, class rebel, who has a soft spot for Dondo in spite of his peculiarities.
Ella Lily Hyland as Sas (notably taller than the lead man) gives a most memorable performance, providing cheeky comic turns in many scenes, whether dressing down the teacher during high school exams or in her flippant asides during church service.
Dondo's fevered mind conjures up increasingly more bizarre visions, and leads to more strange behaviour, as he is torn in a psychic tug-of-war, exemplified by Sas's witty scepticism and the minister's unquestioning zeal.
Deeply rooted in a part of Scotland where the Sabbath is still observed as a day of rest, the film manages to be funny and also steeped in an otherworldly atmosphere.
The soundtrack adds to this feeling and builds on the spare, open scenery, where sheep far outnumber people, in its use of minimal brass and the stirring, call and response of Gaelic psalm choral music.
Some of the secondary characters are a little cardboard cut-out, but Louis McCartney provides a multi-dimensional performance as the central character and works well with Hyland's Sas.
It's a quietly, evocative film and an impressive first feature from Barrington.