Image
Image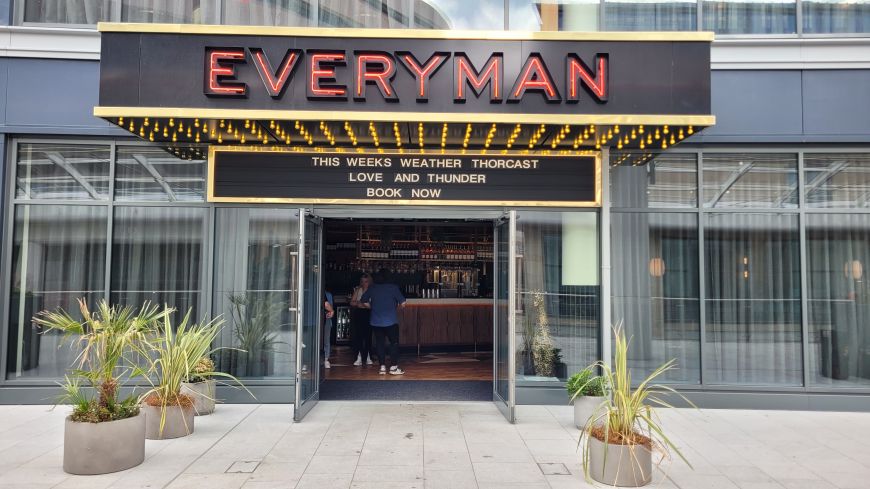 Street
502 St James Crescent
Stylish and modern boutique cinema, opened in 2022, that is located in "the attic" (fifth floor) of the new St James Quarter development at the top of Leith Walk/East end of the New Town. Take the escalator to the highest level or the the lift for its colourful multimedia experience.
There are five screens using NEC laser projection and Dolby 7.1 digital sound with hearing assist capabilities.
Cinema capacity ranges from 42 to 161 seats.
Everyman Cinema Screens 1-5
161 seats
87 seats
69 seats
42 seats (RealD 3D)
48 seats
The cinemas are available for hire.​​​​​