Image
Image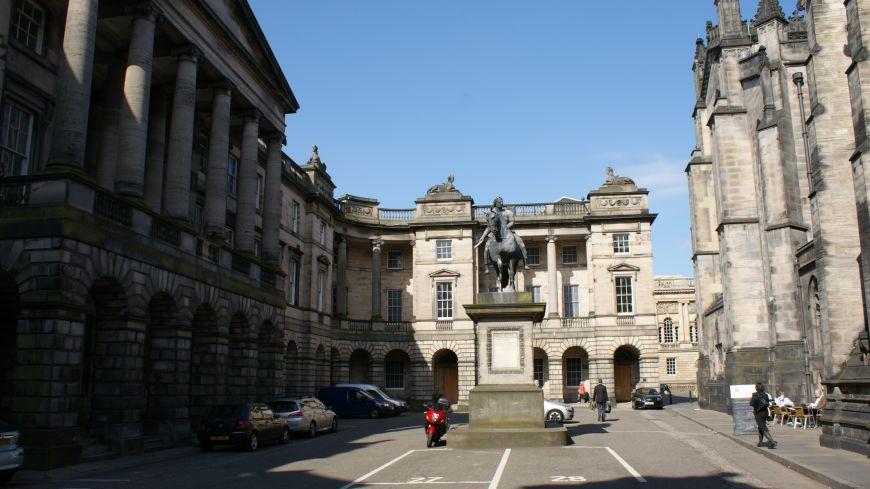 Credit
EdinburghGuide.com
Parliament Square is named after parliament house which was built in 1641 on the old graveyard of St Giles Kirk (aka St Giles Cathedral) and was used by the Scottish parliament until the Treaty of Union in 1707.
Not literally a square, it is an L-shaped public space that wraps around the Gothic-spired St Giles Kirk. To the east is the Mercat Cross while round the corner to the south is the entrance to St Giles' Cafe. At the main, west entrance to St Giles, is West Parliament Square.
You will find the Law Courts and Signet Library here. Edinburgh City Chambers is opposite Parliament Square.
There are a number of historic landmarks at Parliament Square and West Parliament Square:
the Mercat Cross
an equestrian statue of Charles II of Scotland
the Queensberry Memorial to the 5th Duke of Buccleuch
a statue of Adam Smith, author of The Wealth of Nations
a statue of James Braidwood, founder of Edinburgh's fire service, after the Great Fire of Edinburgh in 1824