Image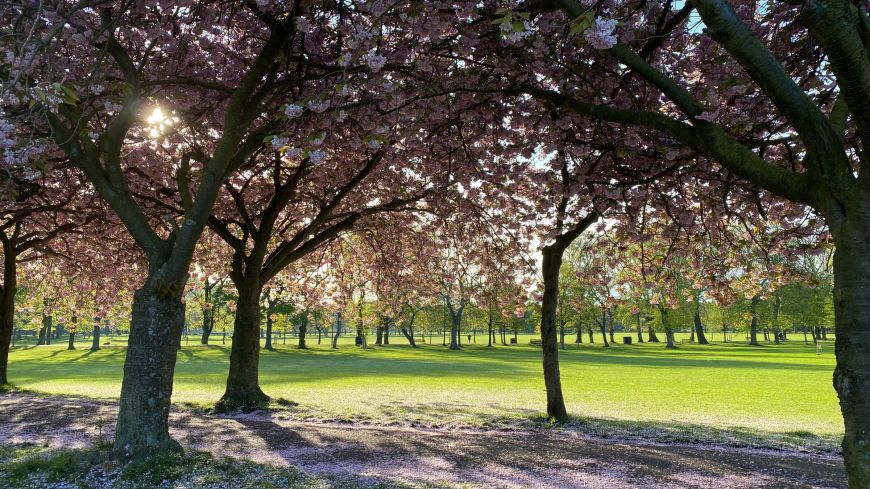 The Meadows is a large expanse of common, greenspace to the south of Edinburgh Old Town, adjoining the main Edinburgh University area (George Square, Potterow, Teviot, Bristo Square, McEwan Hall) and the Quartermile development on the site of the old Royal Infirmary.
Formerly, the 'Burgh loch (aka the South Loch), The Meadows is a large, flat, grassy park criss-crossed by tree-lined paths. Historically, the 'Burgh Loch was a source of local drinking water, before piped water from Comiston came in 1621. Around 100 years later the loch was drained, and another century later, in 1827, an Act of Parliament protected The Meadows from being built on.
An extensive Edinburgh greenspace in its own right, The Meadows is separated by Melville Drive from Bruntsfield Links, a historic pitch and putt golf course and public park.
In the Summer, this central, car-free space is the scene of festivals, sports days, and is a popular place for people who just want to soak up the sun, picnic, kick a ball about, fly a kite, walk the dog, or play frisbee.
There are tennis courts at the east end of The Meadows. Formal cricket matches are also held on the field on the west side of The Meadows. Five-a-side tournaments take place from time to time. The Royal Company of Archers also holds its annual archery tournament, the Edinburgh Arrow, in The Meadows, something it has done for centuries.
There are a number of busy cycle and pedestrian pathways through The Meadows which are lined with mature trees. Arthur's seat in Holyrood Park is clearly visible from The Meadows.
The Meadows is a public park operated by the City of Edinburgh Council, with input from a variety of community groups.
A memorial to the 1886 International Exhibition of Industry, Science and Art - a huge event in its day, with a massive temporary glass pavilion erected in the park - can be found on the west side of The Meadows near the cricket pitch.