Image
Image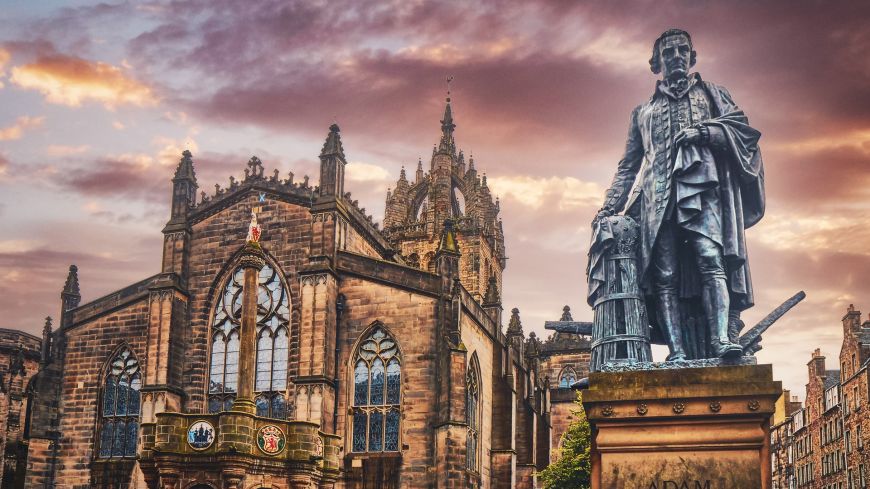 Statue of Adam Smith, the "Father of Economics" and author of the seminal "The Wealth of Nations" which was published in 1776, the year the USA declared independence.
The bronze statue is outside St Giles Cathedral on the Royal Mile and is a good landmark for meeting (walking tours often use this as a starting point for that reason).
Smith (1723-1790) is seen looking North across the Firth of Forth to his home of Kirkcaldy.
The statue was erected on American Independence Day, 4th July 2008. Less than three months later the US sub-prime crisis set off one of the worst financial meltdowns in modern history.