Image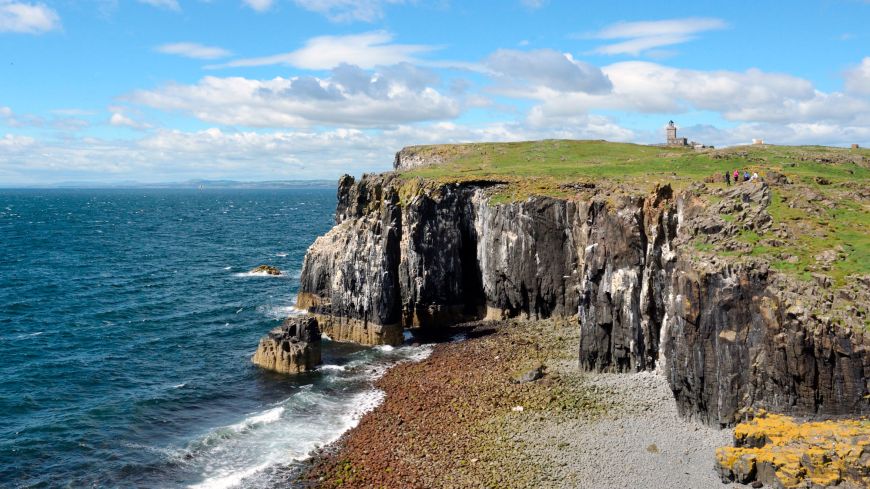 Credit
Lorne Gill/NatureScot
The Isle of May National Nature Reserve is a long rocky island with sheer cliffs and caves at the mouth of the Firth of Forth. It is home to thousands of grey seals, the fourth largest breeding group in the UK, who feed in the rich kelp forests surrounding the island.
The isle is famous for its seabirds, over 200,000 of them, which include shags, puffins, terns, guillemots, razorbills, eider ducks, gulls, kittiwakes and fulmars. The huge west cliffs are teeming with seabirds in summer.
It was not always a park. It is also well known for its prominent two beacons warning passing mariners of the rocky protusion in the sea.
Earlier, St. Adrian and a group of missionaries set up a retreat here following the destruction of the Pictish Kingdom in the 9th Century. Records of the Priory of the Isle of May details how monks set up on the Isle following the demise of the Pictish kingdom.
There is a suggestion that there was possibly some interesting wildlife on the island before the monks arrived, however, it says, "after they had expelled a multitude of demons and monsters, it became the abode of prayer and holiness." 
Boat Service
People can visit the island on the regular boat services between Easter and 30 September and it is free, although the private boat operators charge for trips to the island.
For details on Anstruther Pleasure Cruises, who operate the May Princess from Anstruther, see the website www.isleofmayferry.com, email [email protected] or phone 01333 311808.
There is also a boat from North Berwick, from the Scottish Seabird Centre (phone 01620 890202).