Image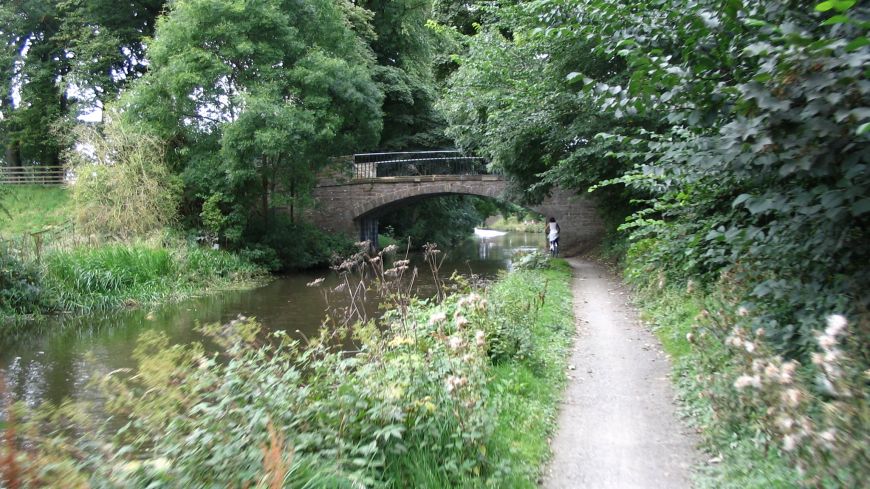 Credit
EdinburghGuide.com
Street
Fountainbridge (start)
The 19th century Union Canal is not a park in the typical sense, but like the Water of Leith it provides a strip of blue and green through Edinburgh from Lochrin Basin and the Leamington Lift Bridge in Fountainbridge (just off Lothian Road), to Edinburgh's outskirts and beyond.
The Union Canal's 32 miles of revitalised waterway, aquaducts, tunnels and bridges offers walkers, joggers, cyclists, and waterborne craft an alternative and at times tranquil route all the way to the Falkirk wheel, a huge engineering marvel that lifts boats into the Forth & Clyde Canal.
The tow-path, originally used for horses dragging barges of coal, can get busy near the city centre although the path continues to be upgraded and improved for modern recreational use.
The canal opened in 1822, and was an important commerial link across the central belt of Scotland until the Edinburgh and Glasgow Railway was established in 1842.
An eleven-lock flight connected the canal with the Forth and Clyde canal at Falkirk, providing a direct inland connection between Glasgow and Edinburgh, including a regular passenger service.
The lock flight was demolished in the 1930s, and following a period of steady decline, the Union Canal was officially closed in 1965.
In 2001, the canal was restored as part of the £78m Millennium Link, Britain's largest ever canal restoration.
The custom-made Falkirk Wheel, standing 35 metres tall, was designed to replace the locks, re-connecting the Union Canal with the Forth and Clyde Canal.
The Edinburgh Art Festival marked the 200th anniversary of the opening of the Union Canal with a series of special commissions along the route between Lochrin Place and Wester Hailes. The canal is also the scene of an annual day-long festival.
Edinburgh Regeneration
Edinburgh Quay is a major regeneration project centred on the site of Lochrin Basin. It provides around 90 waterfront apartments, 150,000 square feet of offices and 55,000 square feet of retail and restaurant space.