Image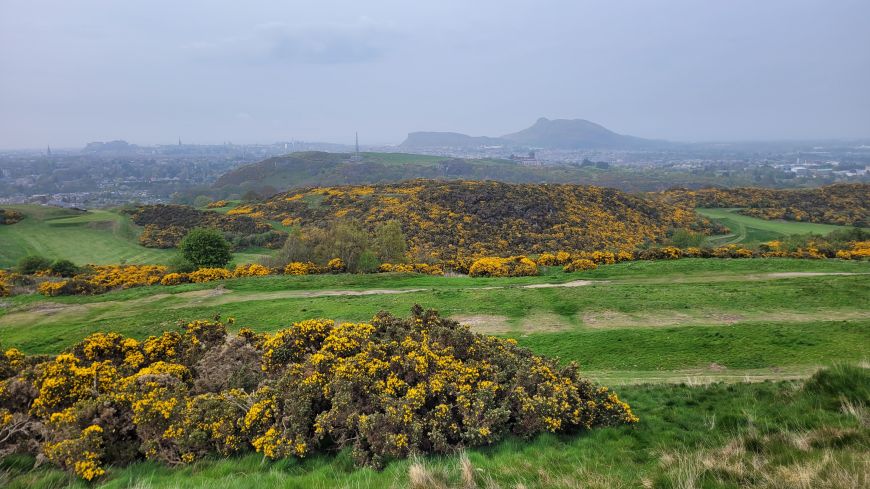 Blackford Hill is one of Edinburgh's "seven hills," situated 2 miles to the South of the city centre. Near the top of the 164m (539 ft) hill you can see the green domed Royal Observatory, which houses a university astronomy research group, an establishment of a UK Research Council and a Visitor Centre. The Observatory's star-gazers moved from Calton Hill in 1896 due to light pollution in the city centre spoiling the view of the night sky.
Although Blackford Hill itself is relatively exposed and shorn of forest cover, mature broad-leaved woodland can be found in the adjacent Hermitage of Braid and skirting the foot of the hill. Hermitage of Braid is a strip of mature, mixed woodland that runs along the Braid Burn, past old quarries, and connects with Blackford Hill.
The top of the hill offers good views of the city to the North while to the south you can look across to the Braid Hills to the fore and further off to the Pentland Hills.
Gorse bushes and long grass cover the hill top and sides.
Other notable features are public allotments to the North West of the hill and adjacent Blackford Pond - much larger than average pond - and a large communications mast.
Blackford Hill has been the scene of the seven hills fireworks at Hogmanay.
The Friends of Hermitage Braid and Blackford Hill and local Ranger service are involved with conservation and maintenance in the park, and provide info on nature trails, as well as events like Bat Watches and group burn clean-ups.