Image (reusable)
Image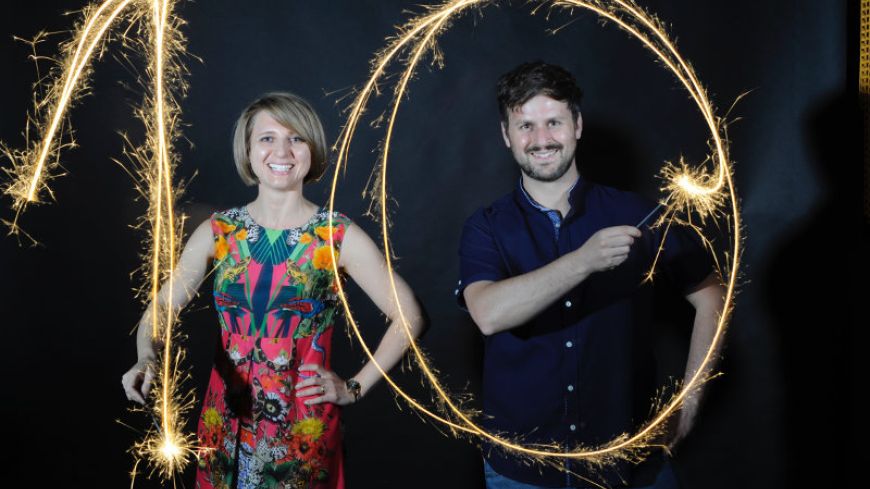 MagicFest had its inaugural year in 2010, launching as the "Edinburgh International Magic Festival" with a distinctly comedy magic and Fringe-flavoured line-up.
Now in its tenth year, MagicFest has a stacked programme of magic, illusions, mind-reading and the like, with many big names from the world of magic and mind.
The 2019/2020 festival includes:
The Opening Night Christmas Gala: An eclectic mix of the weird and the wonderful including Harthill-local-cum-Vegas-headliner Colin Cloud and Magic Circle Young Magician of the Year Adam Black. Enjoy a multitude of illusions from top magicians and the most talented newcomers.
Hogmanay House: A "First Foot" adventure at Lauriston Castle – escape the dreich winter weather for a dram or a hot chocolate and to make merry as musicians, magicians and storytellers celebrate the magic and origins of Hogmanay. Featuring world-class card magician Lewis Barlow, singer/songwriter Ainsley Hamill, mind reader Drew McAdam, silver-tongued storyteller Jock Ferguson, and more.
You Are Magic: A family magic show conjured up from thin air where the audience become the stars – do you have the skill to saw someone in half and put them back together again? Packed with illusions, spooky mind-reading, sleight of hand, and "death-defying" escapes. Presented by the Magic Gareth and Michelle Ferguson and written by Professor Richard Wiseman.
Kevin Quantum "Anti-Gravity": Enter a space where the rules of gravity are bent and broken. Combining illusions and levitations in a show mixing science, comedy and magic, brought to you by Scotland's own magician-scientist hybrid Kevin Quantum. Winner of the "Best Magic" award at the Adelaide Fringe 2018.
Comedy Magic Club: for ages 16+. Featuring Elliot Bibby, Luke Eaton, Cammy Young, Cammy Gibson, Dan Bastianelli and special guests.
Magic School: Now enrolling young sorcerers aged 7-10 can to learn magic tricks from professional magicians then astound your family and friends. Join one-off session or a four-day course with a show for parents as the grand finale. Led by magician and Magic School headmaster Gary James.
Tricky Ricky "Christmas Madness": The four-times winner of Scottish 'Children's Entertainer of the Year' Tricky Ricky takes you on a magical festive journey. Nutty, comedic and chaotic magic show for kids aged from 1 to 101!
The Power of Perspective: An Exhibition of photographic Illusions presented by the Rock Trust, illusion expert Professor Richard Wiseman and MagicFest. Enjoy the illusions at the Scottish Storytelling Centre and then see how they were created at the Museum of Edinburgh.
Great Lafayette Award
In 2011, MagicFest introduced The Great Lafayette Award, given to magicians who have excelled in live stage performance. The award is made at MagicFest's opening night gala.
Past winners are:
2011 - Paul Daniels
2012 - Maestro Voronin
2013 - David Berglas
2014 - The Great Tomsoni
2015 - Roy Walton
2016 - Juan Tamariz
2017 - Jamie Harrison
2018 – Marcel Kalisvaart
Telephone (box office)
0131 226 0006