Image
Image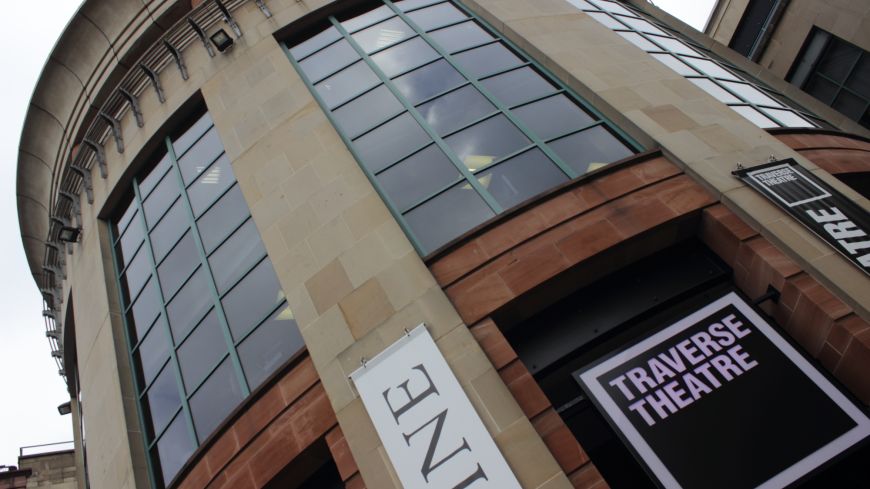 Credit
Robert Alstead / EG
Telephone (box office)
+44 (0) 131 228 1404
The Traverse, fondly known as "the Trav", is the flagship venue for contemporary Scottish theatre, housed in a modern, purpose-built theatre. As well as being home to the Traverse Theatre Company and popular stopping point for touring productions, the art deco bar and cafe make this a bustling gathering point for anyone keen to soak up the import beer and the atmosphere thespian.
The Traverse was formed in 1963 and moved from its Grassmarket venue to its purpose-built venue in 1992. The bar was refurbished in January 1998. The publicly funded theatre company continues to play an important role in the development of new theatre writing and education.
The Traverse building just off Lothian Road, near the Usher Hall, is distinguished by its rotunda in classic Edinburgh sandstone style. It was designed by Edinburgh architects Nicholas Grove Raines, with input from the Traverse staff.
Traverse Theatre 1
Traverse 1 has capacitiy for around 250 people on stadium style seating, which can be arranged in 8 different configurations.
In the original design there were going to be a number of pillars within the theatre to support the ceiling and building above. This would have had an impact on the flexibility of the space, so the solution was an intricate grid of huge girders which support the 800 tons of building above.
All around Traverse 1 are pulleys, ropes and counterweights for flying in scenery. Above, are the rigging bars to hang lights from. Behind the Proscenium Arch there is also a specially designed fly tower.
For rentals, capacity is listed at 214 people.
Traverse Theatre 2
There was some regret at leaving the old venue in the Grassmarket after many trailblazing years. So the design team decided to recreate the studio space of the old Traverse in the Grassmarket. The seating in Traverse 2, like Traverse 1, is flexible with 5 different configurations.
For rentals, capacity is listed at 115 people.
Traverse Bar
The Traverse regularly rents out its theatre spaces and also its bar. For rentals, capacity is listed at 150 people.