Image (reusable)
Image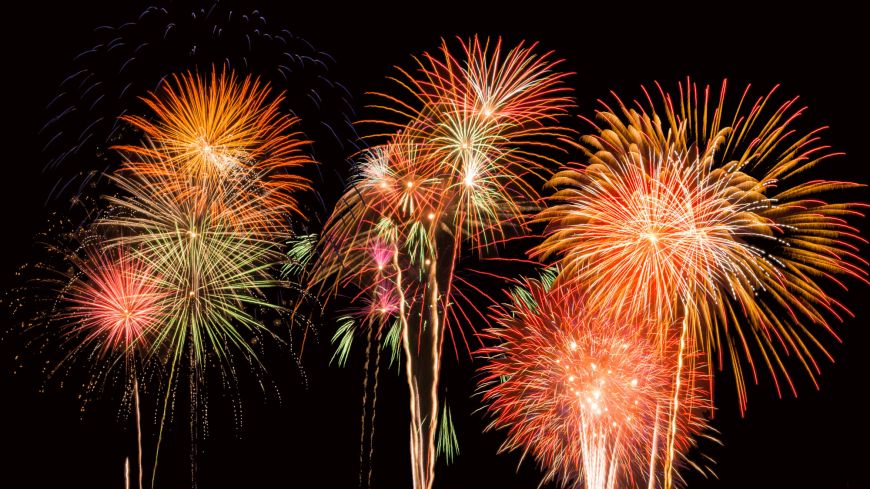 Other countries go crazy at Halloween. In Britain, not just Edinburgh, Bonfire Night, also known as Guy Fawkes Night, is marked with fiery celebrations across the land.
The celebration may share roots with Halloween, and the pagan Samhuinn and Hogmanay celebrations, marking the start of the "dark days"; but Bonfire Night's date originates from the failed Gunpowder Plot of 1605 by a group of English Catholics to blow up the House of Lords. The goal of the Gunpowder Plot was to kill the protestant James VI of Scotland and I of England.
However, Guy Fawkes was discovered skulking in the cellars of parliament on 5th November with a pile of gunpowder, arrested, and executed shortly thereafter. Hence Bonfire Night is always on 5th November ("remember, remember").
Public celebrations involve the burning of effigies ("the Guy") on a bonfire, fireworks, dancing, dunking for apples, roasting potatoes, and such like.
Edinburgh Guy Fawkes, Bonfires, and Fireworks
Among the paid 2023 fireworks displays in the Edinburgh area is a new addition from Dalkeith Country Park in East Lothian, called the Halloween Fireworks Spooktacular. There's also Hopetoun Fireworks and Bonfire Night, in the grounds of the stately home in South Queensferry, and Arniston House and Estate's Fireworks and Bonfire Night near Gorebridge.
Within Edinburgh, the popular SLA Fireworks displays will be held on the Sunday 5th November.
For those missing the annual fireworks display in Meadowbank Stadium (re-opened after a massive redevelopment), there's the Edinburgh Diwali in the New Town, a free, mini festival with a parade, music and a fireworks display to round it off on Sunday 19th November.
There are many smaller community Bonfire Night events in Edinburgh and also other fiery events around this time of year. The Celtic Samhuinn Fire Festival, organised by the Beltane Fire Festival, bursts into life on Halloween Night with its dramatic mix of pagan ceremony and pulsating drums.
Edinburgh's fireworks and winter fire festivals are popular and you should note that ticketed events often sell out in advance.
Guy Fawkes celebrations near Edinburgh
Some towns near Edinburgh may have their own celebrations on or near the evening of the 5th. Community events are often free or by donation. They are also much smaller and so don't solicit publicity due to problems in the past with parking and crowds.
For example, East Lothian Council cancelled this year's Musselburgh's Guy Fawkes Fireworks display at Musselburgh Racecourse, saying it was out of concern for wildlife at nearby Levenhall Links.
The Haddington torchlight procession and fireworks was cancelled in 2022 "due to price increases" and was expected to be back in 2023, although this has not been confirmed.
Cockenzie and Port Seton's Fireworks in East Lothian, and East Lothian Yacht Club's Firework Display at the harbour in North Berwick also announced that they were not going ahead in 2022 with their usual displays and have not made announcements for 2023 events.