Image
Image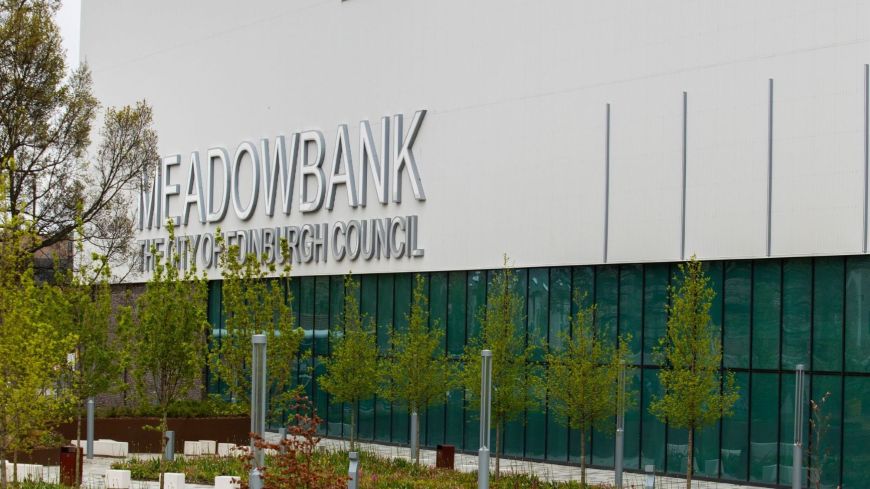 Telephone (box office)
0870 169 0100
Much-loved sports stadium that has hosted concerts, international athletics championships, football, fairs, and provided a training ground for great Scottish sports people, including cyclist and triple Olympic gold medal-winner Chris Hoy.
The venue re-opened, following a £47m refurbishment, on 19th July 2022.
The new sports and meeting complex includes:
An outdoor athletics track with a 500 seat stand and outdoor throwing and jumps area
A 60m indoor athletics track and jumps space
A hall for trampolining and dance
Two fitness studios (capacity – 30 each), which include world-renowned Les Mills programme of classes, smart tech bars and weights
The fitness class timetable will open with 92 classes
A Cycle Studio (capacity – 30) with Life Fitness IC7 bikes and ICG myride and Les Mills RPM classes
A gym with Life Fitness equipment, dumbbells up to 50kg, Watt bikes, SkiErg, row and Cybex SPARC machines (capacity – 90)
Combined bumped plates weighs in the gym – 2927.5kg
Combined dumbbell weight in the gym – 1,918kg
40+ pieces of resistance and free weights equipment
Two squash courts
A combat studio for martial arts
A boxing gym
Two 3G (synthetic) pitches, including one with a 499-seat stand
A hospitality Suite and event-hosting facilities
Cafe and meeting rooms
As well as sport and exercise facilities its boardroom is for hire for small corporate events.
Meadowbank Background
Meadowbank Stadium was originally built to host the 1970 Commonwealth Games. It also hosted the Games in 1986, becoming the first venue to host the Games twice. It had 16,000 seats, with 7,500 of those covered seating.
It also hosted some large-scale music events over the years, including contemporary music festival T on the Fringe.
Muse, My Chemical Romance, Snow Patrol, Radiohead, Pixies, Foo Fighters, Nine Inch Nails, Kaiser Chiefs, and Razorlight, all played the venue between 2005 and 2007.
The closure of the venue on 3 December 2017 marked the end of an era and the start a new one as the building was decommissioned to make way for a new sports centre.