Image
Image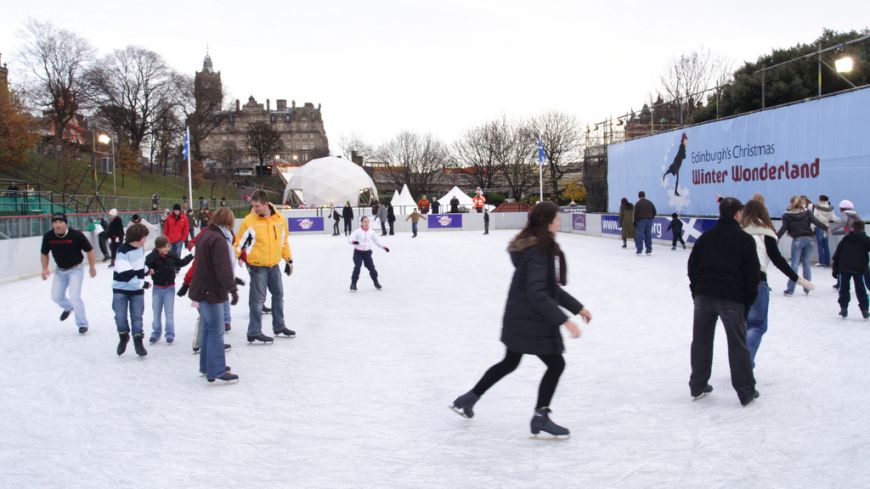 Street
East Princes Street Gardens
Telephone (box office)
0845 370 1745
Edinburgh's Ice Rink (aka Winter Wonderland) was a temporary, outdoor ice rink set up in East Princes Street Gardens, during the course of Edinburgh's Christmas festivities. The rink itself changed over the years depending on the operator running it, but retained its presence as a rectangular shaped, open-air skating space, situated under the Scott Monument and the Big Wheel in the public garden.
Ice rink re-located
In 2014, Edinburgh's Christmas organisers Underbelly introduced a second outdoor ice rink at St Andrew Square as well as the traditional rink in the Princes Street Garden location. The two rinks operated simultaneously.
In subsequent years, the St Andrew Square "elliptical" ice rink, became the only pop-up, ice rink during the Christmas and Hogmanay season with the space in Princes Street Garden given over to an expanded Christmas Market.
The owners of St Andrew Square garden decided not not to renew the contract for the Christmas ice rink citing damage to tree roots and the park itself with the St Andrew Square rink last appearance in Christmas 2018/19.
For Edinburgh's winter festivals 2021, a new ice rink, Lidl on Ice, was set up at the West end of George street, between Charlotte Square and Castle Street.
(Archive) Edinburgh Christmas Ice Rink Opening Times
Day slots started on the hour from 10am to 4pm Night slots started every 45 minutes from 5 pm to 9:30pm
31st December rides and attractions closed at 6pm.
(Archive) Tickets
£5 - £12.50