Image
Image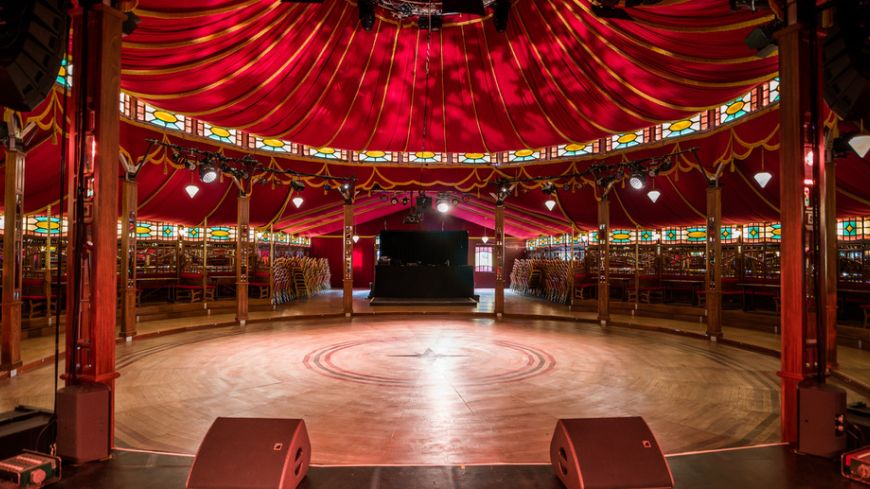 Street
George Square Garden
Telephone (info)
0131 623 3030 (Assembly Festival)
One of the vintage cabaret tents (the other being Piccolo) run by Assembly Festival during the Edinburgh Fringe in August and location of various Edinburgh Jazz and Blues Festival gigs in July, in previous years.
The tent is part of a small pop-up village of bars and food stalls in the leafy George Square Gardens that buzzes late into the night.
The interior of the tent takes an old-fashioned music salon layout with a central audience seating area circled by wooden booths.