Image (reusable)
Image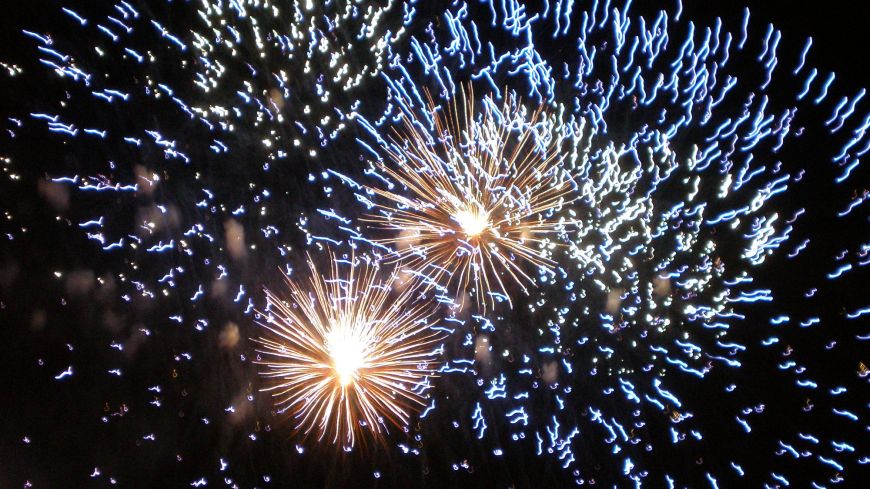 Credit
EdinburghGuide.com
Telephone (info)
0131 331 2451 (General Enquiries)
The year 2022 will mark the 11th time that the palatial, stately home in West Lothian has hosted its annual Bonfire Night and fireworks display.
2019 was its 10th anniversary year. This year's fireworks extravaganza, designed and produced by 21CC Group, is the comeback year after breaking for the pandemic and is being billed as the "We Will Rock You" edition. The evening's entertainment includes food and drink stalls, a Guy Fawkes bonfire, a bungee jump, and fairground attractions.
The evening concludes with a grand finale of fireworks set to music.
Gates open for arrivals from 4pm until 6pm, when they will be closed. The firework display takes place at approximately 6.30pm and the evening concludes at 7.30pm.
There is ample free parking for cars, but you need a free ticket in advance.
No tickets can be purchased on the night - tickets must be purchased in advance. Taxi drop off is available.
Tickets
From Citizen Ticket
Adults:  £16.00 (+£1.38 booking fee)
Children: £8.00 (+£0.90 booking fee)
Children aged 3 and under: free.
N.B. Car tickets are mandatory for each car. Car passes are free. Taxi passes (to arrive onsite) also are mandatory.