Image (reusable)
Image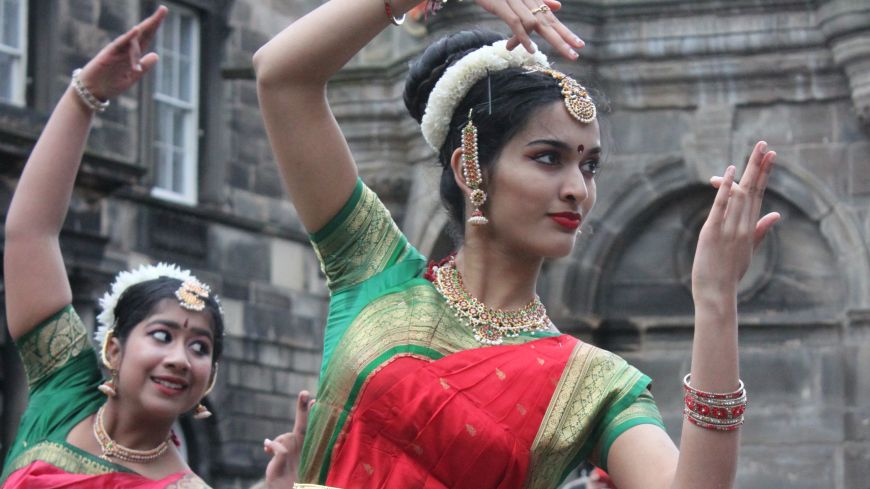 Diwali is a five-day festival of lights, celebrated by millions of Hindus, Sikhs, Jains and Buddhists around the world.
In Edinburgh, Diwali is celebrated with a free festival that starts with a parade from St Andrew Square, led by the Lord Provost of Edinburgh.
The parade of marching bands, dancers, and Scottish and Indian music and entertainment will follow a new route in 2021 from St Andrew Square, along George Street to Castle Street, where the celebrations will continue from 3pm at the Ross Bandstand in West Princes Street Gardens.
Diwali is one of several occasions celebrated with lights and fireworks at this time of year, others being Samhuinn Fire Festival at Hallowe'en, and Bonfire Night. Diwali has deep cultural and spiritual roots, representing the victory of light over darkness, knowledge over ignorance, good over evil and hope over despair.
The Diwali parade features floats with giant Hindu Gods: Ganesha, the Elephant God; Hanuman, the Monkey God and Commander in Chief of Rama's Army; Shiva, God that destroys and transforms the Universe and the centrepiece of Rama's Horse-drawn Chariot carrying Rama, his wife Sita, his brother Lakshman and Hanuman returning from exile after killing Demon God Ravana.
Music and dance includes pipe bands, led by the band of the Scottish Regiment and folk dancers from India and Scotland.
At the end of the Edinburgh Diwali Parade (around 3pm) the Diwali celebrations move onto The Ross Bandstand in West Princes Street Gardens for live performance typically ranging from Bollywood style dance to dramatic enactment.
A selection of North and South Indian Food will be available and the Festival ends with a firework show around 5.30pm.
The Edinburgh Diwali Festival is free to all.
Previous Edinburgh Diwali Festivals
The Edinburgh Diwali was established in 2015. In previous years, the Diwali parade assembled with dance and music performances from 1.30pm outside the City Chambers, and set off at 2.30pm along The Royal Mile down to a theatre, music and dance show at the Ross Bandstand in Princes Street Gardens.
The Diwali was cancelled and held online in 2020 due to Covid-19.