Image (reusable)
Image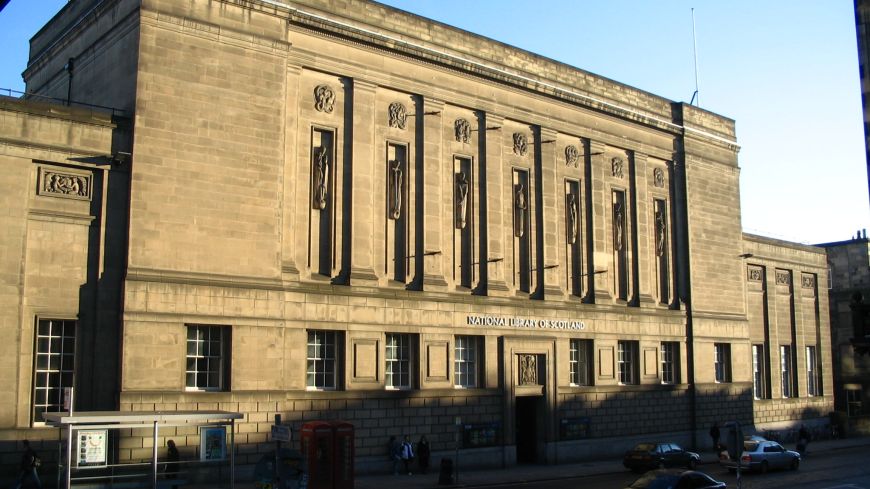 24 Doors of Advent is a variation on the well-received Doors Open Days where a variety of different venues that are normally off-limits or have limited access to the general public open their doors for the day.
As part of Edinburgh's Christmas festivities, 24 Doors of Advent sees 24 venues welcoming visitors through their doors for a tour, music, or activity.
Some places require booking in advance.
Sunday 1 December - Bookmarket by The Fruitmarket Gallery | 10am - 6pm
Tuesday 3 December - St Mary's Episcopal Cathedral | 2.30pm - 6.30pm
Wednesday 4 December - Holyrood Park Education Centre | 10am - 12pm and 2pm - 3.30pm
Thursday 5 December - National Library of Scotland | 10am - 6pm
Friday 6 December - Trinity House | 12pm - 4pm
Saturday 7 December - Custom House | 10am - 4pm
Sunday 8 December - Mansfield Traquair | 10:30am -3:30pm
Monday 9 December - Augustine's United Church | 10am - 3pm
Tuesday 10 December - St Cuthbert's Church | 10am - 3pm
Wednesday 11 December - Stills Centre for Photography | 11am - 3pm
Thursday 12 December - Riddles Court | 11am - 4pm
Friday 13 December - Anatomical Museum | 12pm - 4pm
Saturday 14 December - Edinburgh Printmakers | 10am - 6pm
Sunday 15 December - Coburg House | 11am - 4pm
Monday 16 December - Dovecot Studios | 10am - 5pm
Tuesday 17 December - National Records of Scotland | 11am - 4pm
Wednesday 18 December - Canongate Kirk | 11am - 4pm
Thursday 19 December - BT Murrayfield Stadium | 11am - 3pm
Friday 20 December - Sir Arthur Conan Doyle Centre | 11am - 3pm
Saturday 21 December - Robin Chapel | 3.00pm - 6.30pm
Sunday 22 December - Corstorphine Astoria Centre | 12am - 4pm
Monday 23 December - Tynecastle Stadium | 11am - 4pm
Tuesday 24 December - St Andrew's and St George's West Church | 11am - 4pm