Image
Image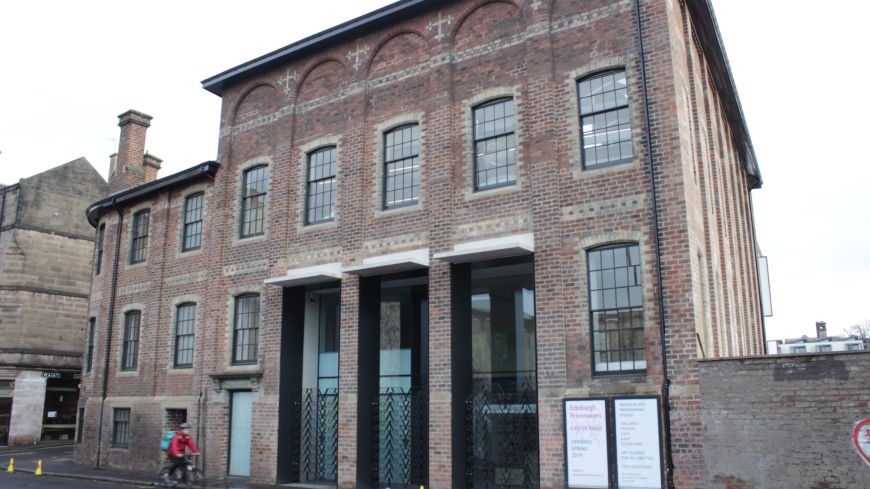 Credit
EdinburghGuide.com
Street
Castle Mills, 1 Dundee Street
Housed in the distinctive, red-brick Castle Mills heritage building (a former rubber factory and brewery complex), Edinburgh Printmakers has one of the largest printmaking studios in Europe and two exhibition galleries.
Established in 1967 as the first open access studio in Britain, Edinburgh Printmakers (EP) is dedicated to the promotion of contemporary printmaking practice.
The Fountainbridge Printmakers organisation maintains and staffs an entrance-free gallery and inexpensive, open access print studio, for anyone who wishes to develop printmaking skills.
Tours are held regularly and meeting rooms are available for hire. The Printmakers' shop and web site sell print artworks.
"Cafe Ink", run by Heritage Portfolio, is a rustic and modern cafe with high windows and a courtyard. Food served has a strong focus on vegetarian and vegan food using locally sourced ingredients.
Opening hours
Exhibitions, Shop & Cafe Ink: Tuesday-Sunday, 10am-6pm
Studio: Tuesday-Thursday, 10am-9pm; Friday-Sunday, 10am-6pm