Image
Image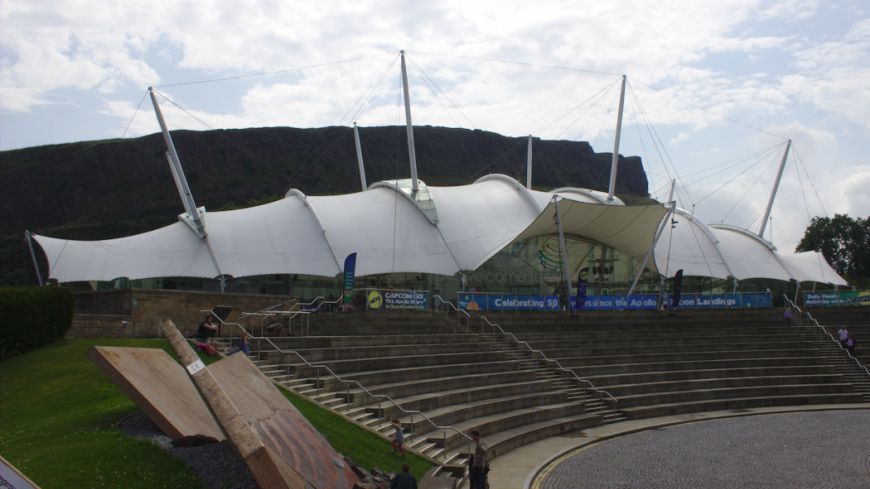 Street
112-116 Holyrood Gait
With its expansive, white marquee design, Dynamic Earth is a rather large, incongruous-looking structure at the edge of the Edinburgh Old Town, near the Scottish Parliament and Holyrood Palace and right on the edge of Holyrood park.
Opened in 1999, as part of the millennium urban regeneration of industrial land at the foot of the Royal Mile, the building aims to educate and entertain visitors on the formation and fragility of the earth and ecosystems within it.
Exhibitions include interactive displays showing dinosaurs and extinct animals, the importance of tropical forests and how the oceans work, volcanic recreations, and a trip into the future involving moving projection on a 360 degree dome.
Dynamic Earth's steel tent building also hosts a variety of outside events and functions such as shows during the Edinburgh Fringe.