Image
Image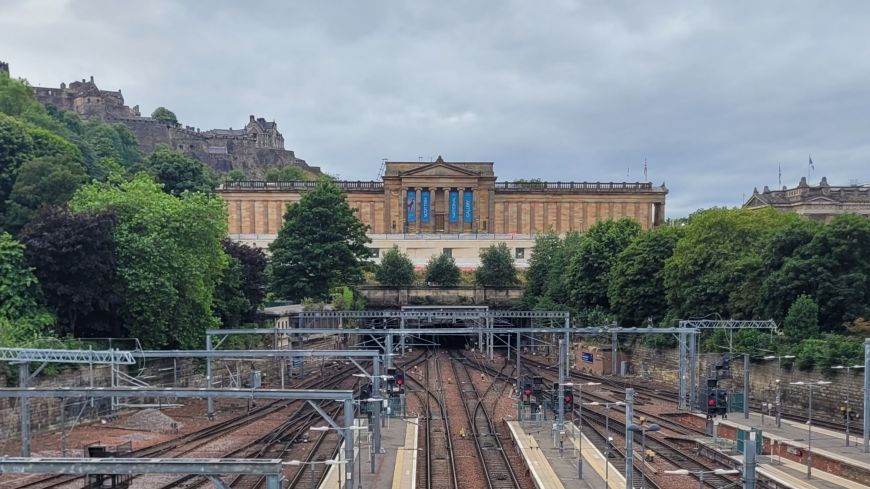 National (formerly known as The Scottish National Gallery, before rebranding in 2023) has a permanent collection that is free and is really one thing that you should do in Edinburgh.
National incorporates three buildings in the centre of Edinburgh: National (home to Scotland's national collection), the Royal Scottish Academy building which has temporary exhibitions, and the lower level underground building containing visitor facilities, such as shopping, learning, eating and drinking.
The buildings are located at the foot of the Mound, on Princes Street between West Princes Street Gardens and East Princes Street Gardens.
National's display of European art is world famous. It includes the Titian's Diana and Actaeon, and The Bridgewater Collection of Old Masters including work by Raphael, Titian, Rembrandt and Poussin.
The pictures have been on continuous public view in the national gallery since the collection was placed there in 1945 by the then 5th Earl of Ellesmere, later 6th Duke of Sutherland.
National is one of the venues for the Edinburgh Art Festival in August.
In spite of having rebranded/renamed itself several times over the years ("National Gallery of Scotland", "National Gallery Complex", "the Scottish National Gallery", and now simply "National") many locals often refer to them as simply "the galleries".
Gallery Bus
A daily gallery bus runs between the National and Modern. The bus is free, though a donation is suggested.