Image
Image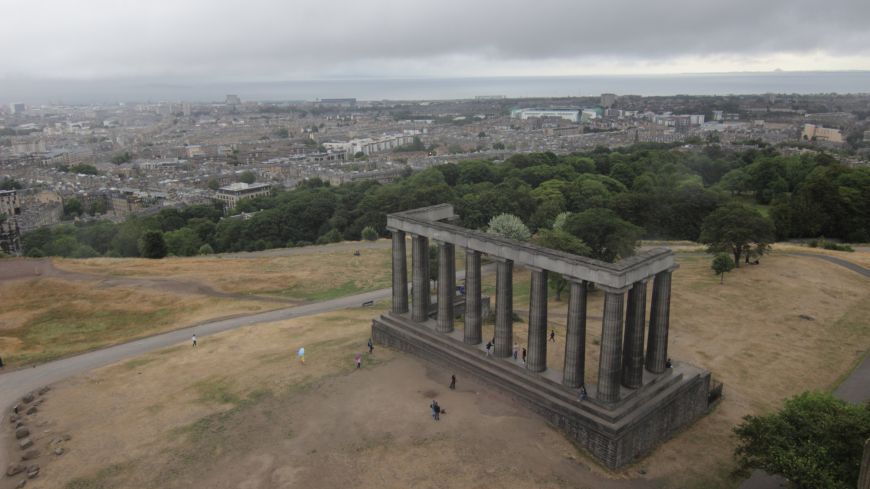 The National Monument of Scotland Calton Hill is the most iconic of the cluster of historic buildings atop Calton Hill.
This central Edinburgh location is a popular destination for tourists and locals alike and if you are feeling intrepid you can clamber up on to it for better views of the city below.
The National Monument of Scotland was originally modelled on the Parthenon in ancient Athens as a tribute to those service men who died in the Napoleonic wars and "A Memorial of the Past and Incentive to the Future Heroism of the Men of Scotland".
It was also designed to reflect Edinburgh's reputation as the "Athens of the North", even though you can see on closer inspection it was never completed.
Building started in 1826 but funds ran out it in 1829 and it has been left unfinished to this day. It was sometimes referred to as "Scotland's Folly" and "Edinburgh's Disgrace".
The monument can be seen from miles around poking dramatically above the skyline and provides great views of Edinburgh and beyond.
Calton Hill is a windswept place for quiet meditation and oft times public celebration like Beltane and Hogmanay.