Image (reusable)
Image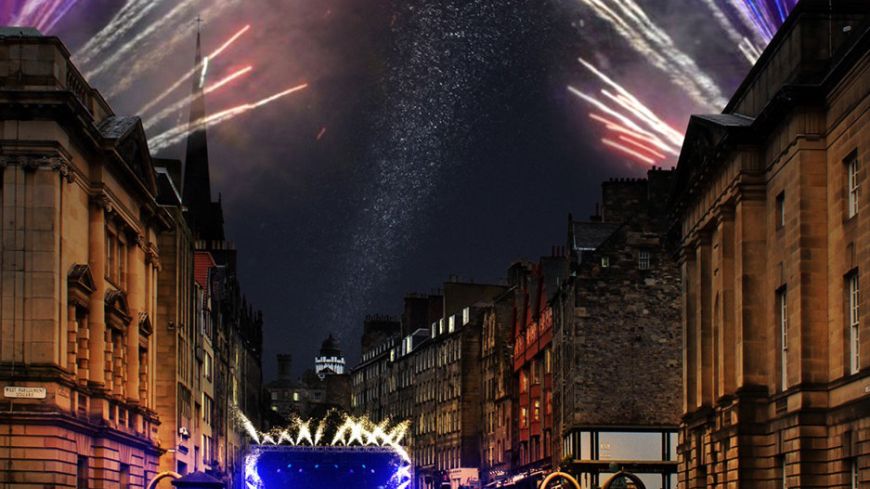 Edinburgh's Christmas season launches on the second last Sunday of November, with the first in a series of Christmas light nights. In 2019, Edinburgh's main Light Night event moves from George Street in Edinburgh's New Town to the Royal Mile (near Cockburn Street).
Each year, a special guest is chosen to flick the big switch to turn on the Christmas Lights that adorn the streets of historic Edinburgh. Last year, The Voice competitor Saskia Eng, who attended the Edinburgh School of Music from age 11, was chosen to turn on the Christmas lights.
The evening's entertainment includes live music sung by choirs from across Edinburgh such as Little Voices Big Stars (the Edinburgh singing group for children between 4 and 16 year olds), Rock Choir Live, and Royal Lyceum Theatre Edinburgh's Community Choir.
Two giant screens at key points on the Royal Mile will allow the crowd of around 20,000 people to enjoy the free entertainment.
Norwegian spruce
The Christmas Tree on The Mound, a traditional gift given each year by the people of Hordaland, Norway, to the City of Edinburgh Council, will also be switched on as part of Edinburgh's Night Light celebrations.
Light Night Pyrotechnics
Following the switch on of the lights - usually attended by the Lord Provost of the City of Edinburgh and Deputy Convener of Hordaland County Council, there is a pyrotechnic display at 5pm.
Peel your eyes above you for a "flying visit" from Santa Claus.
Light Night also comes as many other Edinburgh's Christmas attractions are opening. There is a Christmas market, whisky bar serving cocktails and hot toddies on The Mound, and various fairground rides such as a Big Wheel and 60 metre-high Star Flyer in East Princes Street Gardens. For younger kids, there's two carousels, Christmas tree maze, and other Santa Land activities.
There are a number of smaller Christmas Light Nights in other Edinburgh areas in the days following the main city centre Light Night event.
Ice Rink No More
The pop-up ice rink in St Andrew Square is not returning in 2019.
Edinburgh's Christmas Light Night is a free, public event.