Image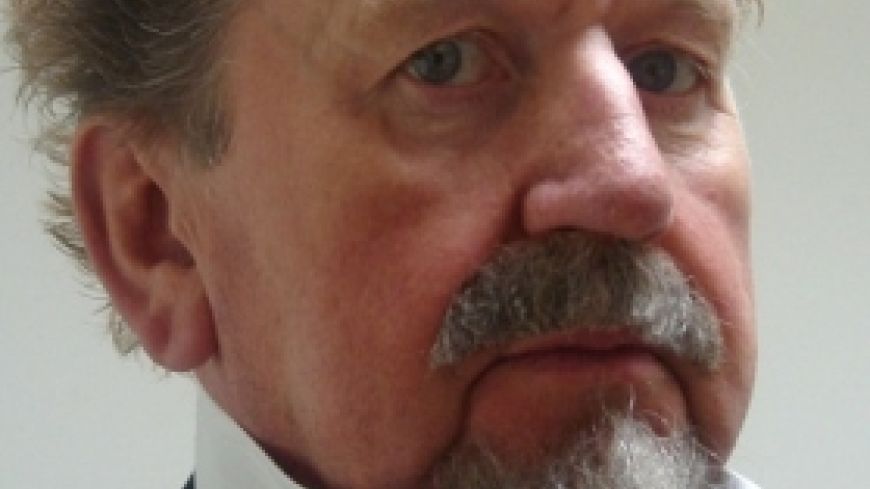 Production
Pip Utton (director/writer/producer)
"The first condition of an author's popularity, that is, the way to make himself loved, is the love with which he treats all his characters." - Tolstoy.
On 26 March 1858 Charles Dickens gave a reading of his Christmas Carol in the Music Hall, George Street. Now, just further along the street, he is back. It seems at first an all too brief return as he staggers laboriously on stage and dies, but (like Utton's portrayal of Chaplin) this is a story to be told from beyond the grave.
He settles down in an armchair, brandy and water to hand, to tell us in almost forensic detail of his death. Description was very important he tells us, "I wanted you to feel that you were there". He is looking back on the best part of his life, the last fifteen years. It's a tale not told in strict chronological order but with garrulous flitting back and forward as we piece together what was important to him, his influences, fears, hates and loves.
Standing behind a lectern he prepares to give public readings from his works. He wants to commune and share with the public, to offer us a host of perpetual friends in the characters that he has carefully crafted to have inner lives. In return the audience offers the adulation and love that he never received as a child. 
Autobiographical sections are interspersed with "readings" from Martin Chuzzlewit, The Pipwick Papers and Oliver Twist. Utton illustrates how these would have been delivered "with great brilliance" and sensationally received, invoking hysteria. Men wept, women fainted. Dickens comes to life – not as a dusty Scrooge-like figure but as a daring, vivacious, flamboyant reformer from a glorious age "creating light out of darkness". Threaded throughout his life are his loves. Wife Catherine (and possibly her sisters) and his beloved Nell (actress Ellen Ternan).
Dickens asks us to remember him as changing for the better the life of the forgotten poor and disadvantaged - "Keep it going for me". Perhaps he would be pleased to known that the current coalition Government's plans have been described as condemning "thousands of children and young people to a future of Dickensian education."
A masterful performance, the name of the show says it all, "Pip Utton is Charles Dickens". This new play may lack some of the punch of his earlier works but to be fair it doesn't need any theatrical devices to highlight its relevance to modern society.
In 1858 Dickens said "coming back to Edinburgh is to me like coming home". Welcome home. If you missed seeing him the last time you now have a second chance.
Footnote: Pip Utton is also performing The Hunchback of Notre Dame at Pleasance Courtyard, 4-29 (not 17) August 2010, 3.15pm.
Show Times
5-29 (not 17) August, 6.45pm
Ticket Prices
£9 (£7). £10 (£8) Saturdays and Sundays.