Image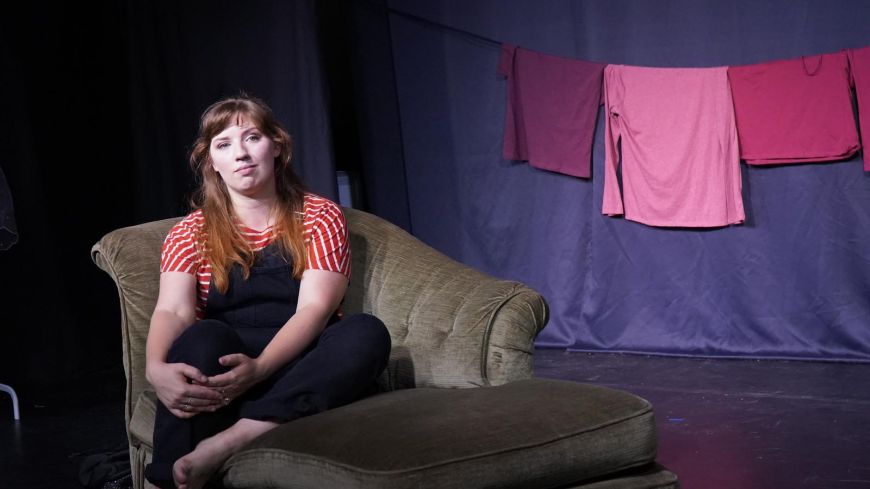 Production
Helena Collins O'Connor (playwright); Ella Faye Donley (Director)
Performers
Helena Collins O'Connor (Kate)
Helena Collins O'Connor is a powerhouse of a performer. In this (sort-of) one-woman show, she runs the full gamut of ways to tell this semi-autobiographical story on stage. It is a show that mentions difficult and sensitive issues, about abuse, but also about women regaining their power and sexuality, about finding themselves after being lost. There is much that is recognisable in this piece, but only because of its prevalence in society.
The premise is of talking to a therapist (us, the audience) and demonstrating the various memories and ways in which a toxic relationship impacted Kate, (O'Connor). What works really well with the writing is that it highlights someone can both have been a victim, but still be a whole person, and have needs and wants in a relationship. Often when a victim is written into a story, the other side of living is not included, as the victimhood is the focus. O'Connor does not shy away from this but instead explores the complexity of what this means for someone who goes from looking for love, to a toxic relationship, to regaining power over the self. 
The play feels chaotic at times as it goes back and forth in styles and history, but this feels like a reflection of the character themselves, of a mind that cannot focus but instead picks out moments that fade in and out or keep coming back in waves of intensity. The sock puppet song is a real highlight and will keep you singing after you leave but be aware of your surroundings as the wording is not appropriate for many settings. At times there was so much going on it felt overwhelming, and some moments could do with slowing down to fully absorb. These are small points however, as there are some lovely uplifting moments and some darkly funny sections, handled with verve by O'Connor. Not necessarily an easy watch due to the subject matter but a moving piece of work nonetheless.
This show is available to watch in person, and online – see link below.
Show Time:14-27 August @ 22:00
Hill Street Theatre
Ticket Prices: £5-£15
https://tickets.edfringe.com/whats-on/auto-engrain-a-one-woman-show
Accessible entry: There are four flights of stairs. Wheelchair access type: Not fully wheelchair accessible. Stairs: 20+. Age: 18+ (Guideline)