Image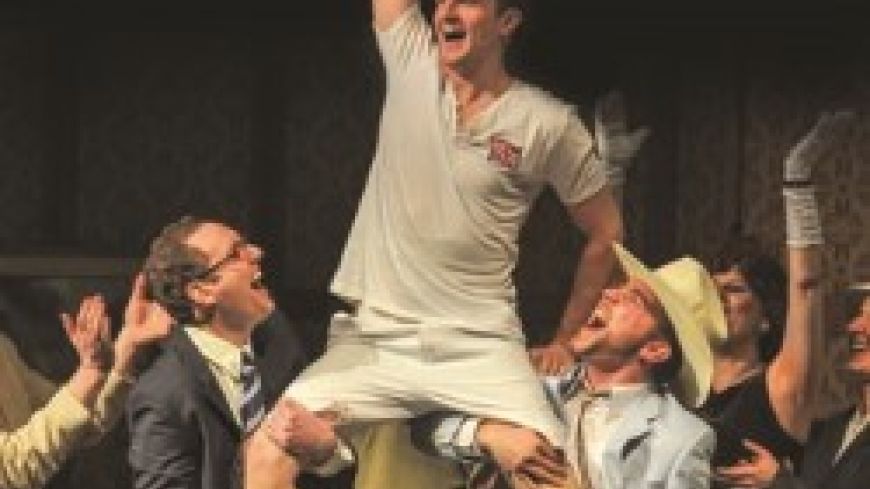 Company
Searchlight Theatre Company
Production
Richard Hasnip, David Robertson, Michael Taylor (Writers); The Company (Direction)
Performers
Michael Taylorson (Eric Liddell), David Leeson (Tom McKercher), Simon Rodda (Wallace Longfellow)
This is a thoughtful, well-researched play set during the Paris Olympics in 1924, when Eric Liddell, due to his faith, refused to run on a Sunday. The outcome of this is recorded in history, but the exploration of this key time in Liddell's life depicts him as a caring, conflicted human being. This is not a judgemental piece: it simply looks at his decision from a perspective that shows the thought that was behind the decision.
What works very well with this play is the humour. The writing is punctuated with several one-liners and while the pacing may not always quite hit the mark, the humour brings humanity to the play. We feel we are seeing fully fleshed out human beings. The speech where Lliddell explains why being a Christian is important to him is beautifully nuanced. The gags about alcohol are charming, a little old-fashioned slapstick that works really well and adds to the feel of the time period.
The three actors are clear in their characters and bring a watchable energy on stage: they work very well together. The direction is too static at times however, which impacts the pace of the show as there is a lot of information crammed into the piece. There is much that will be new to audience members, even if you know about Eric Liddell, and you will go away with more understanding of Liddell the person, rather than a legend. This is a lovely tribute to his legacy and an enjoyable watch.
Show Time:25 August @ 17:45, 19:15; 26 August @ 12:45
Palmerston Place Church
Ticket Prices: £10-£12
https://tickets.edfringe.com/whats-on/chariot-the-eric-liddell-story  
Accessible entry: There is a ramp to the left of the main entrance. if not taking the ramp there are 9 steps up into the building. Wheelchair access type: Permanent Ramp. Stairs: 6–10. Age: 12+