Image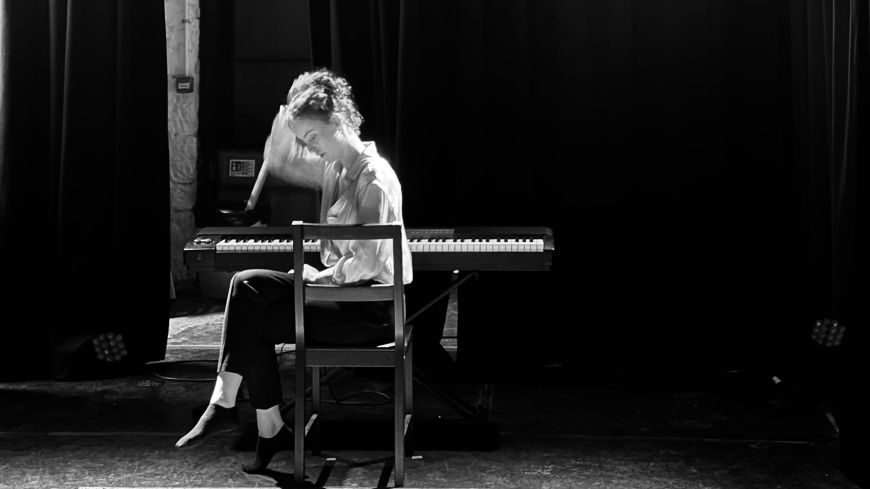 Company
Stupid and Brave Productions
Production
Jamie Murphy (Writer, Director); Olivia Hemmati (Producer, Photographer)
Performers
Molly Hanly (Eloise)
Any show that starts with being offered a custard cream is off to a good start. A one-woman play about grief, punctuated with jazz piano, this is a gentle flowing exploration of a daughter's difficult relationship with her father which is eased by a shared love of music. Looking back at that relationship after her father's sudden death, we see how that shared connection developed and became the language by which they communicated. 
There is a lovely lyricism to Jamie Murphy's writing which works well with the music. The even pace complements the music and, as the text unfolds it becomes clear that this is an echo of her father's personality, a quiet man: this is a quietly poignant piece, with the occasional outburst of emotion. It is an interesting concept to attempt but with such a quietness prevalent throughout the piece, the journey of the story and the overall pace can lag. 
What does work well with this clever script is the connection of the language of love and hate for this father and daughter via the medium of music. This is portrayed with warm intensity by Hardy, who is engaging as an actor and pianist on stage. This company is definitely one to watch.
Show Time: 26-27 August @ 19:15
Paradise in the Vault
Ticket Prices: £8-£9
https://tickets.edfringe.com/whats-on/rhubarb-and-custard
Accessible entry: The Annexe is located next door to The Vault. Audiences leave the main foyer onto Merchant Street then access the Annexe via the Pend. There are 2 - 3 steps in the Pend then a narrow staircase inside the space. The audience enters at the rear of the raked auditorium. Wheelchair access type: Not fully wheelchair accessible. Stairs: 6 – 10. Age: 12+ (Guideline)
Contains distressing or potentially triggering themes.