Image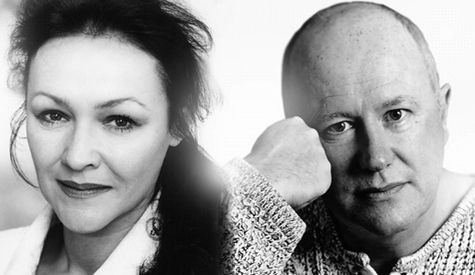 Company
Gate Theatre Dublin
Production
Brian Friel (writer), Garry Hynes (director), Francis O'Connor (designer), James McConnell (lighting designer), Denis Clohessy (music and sound designer)
Performers
Frances Barber (Sonya), Niall Buggy (Andrey)
Afterplay, written by Brian Friel, is most unusual in that he has taken characters from two familiar Chekhov plays and created a scenario in which these two strangers strike up a conversation in a Russian café.
Sonya Serebriakova is Professor Serebryakov's  plain, unmarried daughter in his tragicomedy play Uncle Vanya and Andrey Prozorov is the acknowledged failure, brother of the 'Three Sisters'.
The play opens with Sonya sitting quietly by herself, sorting through a pile of papers.  Shortly after, Andrey enters.  He sits beside her and in a light-hearted way they continue the conversation they had about their lives and family the previous evening in the café.
Gradually, though, as their dialogue progresses we realise these individuals are damaged people and to camouflage their "alone-ness" they weave fantastical fables about their lives which sound perfectly plausible until... they feel easier in one another's company and speak the truth.
Frances Barber, who plays Sonya and Niall Buggy as Andrey are marvellous character actors.  Frances Barber captures the whimsical gestures of Sonya - this fragile love-stricken individual who is resigned to her lonely life.  And Niall Buggy, plays Andrey with great aplomb as his character lurches from apparent success to acknowledgement of abject failure - as a parent and individual.
Beautifully written, Afterplay enhances the sense of make-believe and contains all the provocative psychological nuances of a Chekhovian drama. A great production.
Times:
Tuesday 1 September 6.00pm
Thursday 3 September 7.30pm
Friday 4 September 2.00pm
Saturday 5 September 5.00pm