Image (reusable)
Image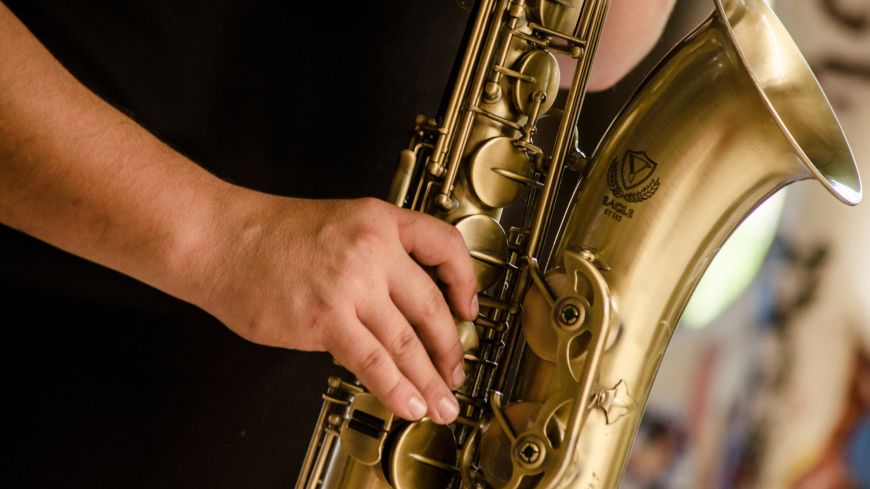 Telephone (box office)
0131 473 2000
The annual Edinburgh Jazz and Blues Festival (EJBF) (aka Edinburgh Jazz Festival) runs the gamut of jazz persuasions from more traditional Dixie and ragtime bands to up-and-coming stars, from big band concerts to Latin dance music. The EJBF gets the August Festivals season going.
After two years of pandemic restrictions, Edinburgh's festivals returned to in-person shows in 2022 and is back again in 2023. Highlights of the EJBF are the free Mardi Gras, with live bands playing in the Grassmarket on the first Saturday of the festival.
The free Edinburgh Festival Carnival also opens on the first Sunday of the Jazz Festival, with a colourful, 800-strong parade down The Mound to Princes Street Gardens. With a New Orleans carnival vibe, that reflects its origin as a purely jazz festival event, the Carnival is a multicultural extravaganza to kick off Edinburgh's summer festival season. 
The mainstay of the festival are jazz and blues concerts in small and major venues around Edinburgh, from the Jazz Bar to the Festival Theatre. The festival also holds a number of community events, in every ward of the city, and has funding from the Scottish government to platform some of the best current Scottish jazz talent.
Online Jazz
Due to restrictions around Covid-19, like other Edinburgh festivals the EJBF moved to a live-online hybrid model. In 2021, the Assembly Roxy was the destination venue for 20 live EJBF concerts with small, socially distant audiences. It also carried 20 pre-recorded online concerts, each costing £10.
In 2022, the in-person shows returned as the main attraction, but the festival introduced a good-value £10 "Online Festival Pass" which includes 20 concerts, "digital exclusives" - including a concert from the festival's San Francisco partner SFJazz Collective - and behind-the-scenes content.
Box office
Tickets for the EJBF typically go on sale in first week of May.
Check the Jazz Festival web site for details.