Image
Image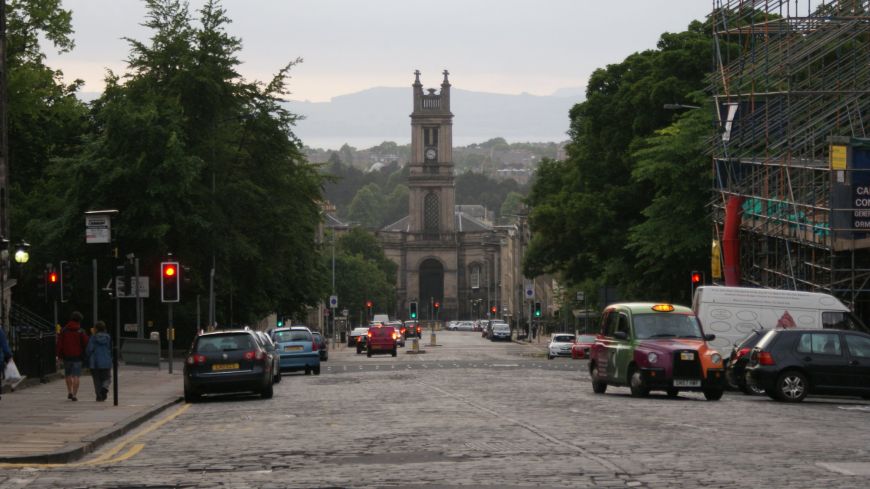 Credit
Robert Alstead/ EdinburghGuide.com
Street
105 St Stephen Street
No longer used for Sunday services, the towering, photogenic Church in Stockbridge is currently used for community events, a daycare, performances, and private and commercial events.
The fine acoustics of this expansive building have made it an attractive venue for choral concerts and music recitals.
During the Fringe, Saint Stephen's Stockbridge has been home to a number of production companies: C Venues (called C Scala), the Northern Stage (2012), the Traverse (2010), Assembly Aurora Nova (2001-2007) have all performed here.
It was bought on 12 July 2017, by Peter Schaufuss, founder of the English National Ballet School. Schaufuss has said he plans to make the main hall "a world-class theatre, one that will attract productions from leading companies from around the world."
It was previously owned by the Benzies Foundation (named after video game producer Leslie Benzies), which bought the property from the Church of Scotland on 27th June 2014. It had plans to build a dance house and theatre in the round.
Historical background
Saint Stephen's was designed by eminent Edinburgh architect William Henry Playfair (1789–1857) and built in 1827-1828.
The first minister of the church was William Muir, who opened an evening school in the large vaulted cellars of the church for the education of the illiterate.
With a declining congregation, in 1956-1957, Reverend A. Ian Dunlop raised funds to alter the interior, creating one of the first subdivisions of major buildings in Edinburgh. A floor was installed at the gallery level.
The reconstructed church, with its rebuilt Willis organ, occupied the upper, gallery level and is accessed by the main entrance.
The main hall with a stage and meeting rooms were established at the lower level.