Image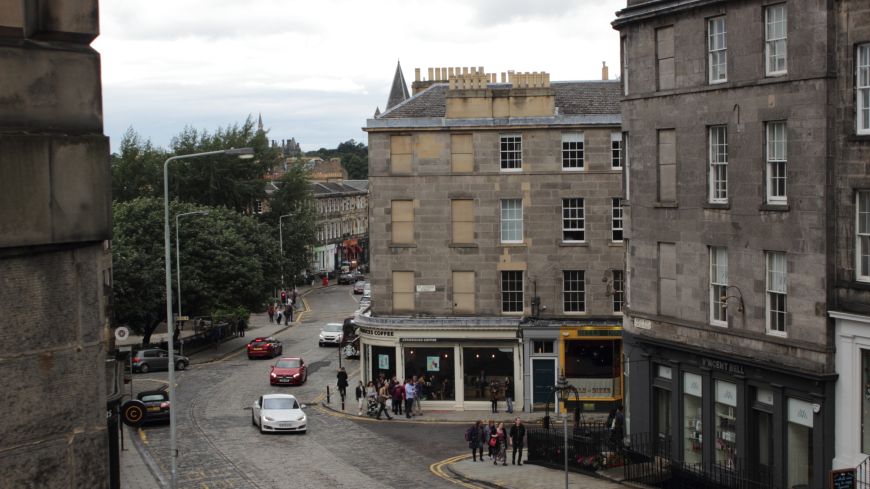 Stockbridge has something of a village atmosphere about it, although it is only a ten to fifteen minute walk from Edinburgh city centre. Stockbridge is to the North edge of the Edinburgh New Town and it melds into Inverleith to the North and West. It is alongside the Water of Leith one of the main rivers running through Edinburgh. Sleepy Dean Village is a 15 minute walk away along the riverside.
Gentrification in recent years has not killed the Stockbridge area's bohemian vibe, although the pokey wee music, junk, and crafts shops have been replaced by more upmarket antiques shops. Along the main Comely Bank road, there's also still an above average number of charity shops for bargain hunters. The area is characterised by the many delis, tea houses, small restaurants, cafes, and pubs.
For evenings out, the narrow St Stephen's Street is a good place to start with long-established and popular basement pubs such as The Baillie and The Antiquary.
Inverleith Park is the nearest park in the area, a large expanse of green, with the Botanic Gardens adjacent, literally just across the road from Inverleith Park's North East perimetre.
That sense of being in a more rural setting is even more palpable when taking the scenic route to Stockbridge along The Water of Leith walkway and bicycle route. The river connects Stockbridge with Dean Village and Inverleith. The walk to Dean Village with its tree-covered slopes to either side of the watter and the gentle climb under the awe-inspiring Dean Bridge, and the old mill buildings, is a particularly pleasant one whether walking or cycling.
As well as plenty of places to chow and quaff away an afternoon, the Victorian swimming baths at Glenogle are a step back in time, although be warned the pool can be heavy on the chlorine.