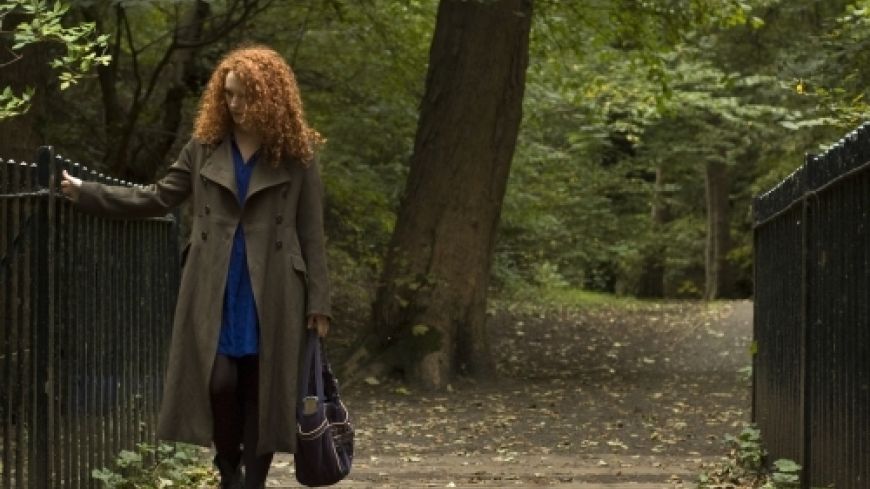 Production
Timothy Barrow (director)
Performers
Vivien Reid, Tim Barrow, David Whitney, Nicola Jo Cully, Colin Scott Moncrieff
Last night The Filmhouse hosted the world premiere of an ambitious low-budget Scottish feature set and shot in the Scottish capital.
This is the second feature from Lyre Productions which launched themselves onto the UK film scene with The Inheritance in 2007, an even lower budget feature, a road movie that took its audience on a journey through Scotland's landscape to the Isle of Skye.
The Inheritance won the 2007 Raindance Award, for "exceptional achievement for filmmakers working against the odds", at the British Independent Film Awards. At the time, the filmmakers couldn't have guessed that Tom Hardy, one of the cast would soon be en route to A-List status after a lead role in the acclaimed Bronson and a breakthrough part in last year's sci-fi blockbuster Inception.
Perhaps Hardy's success is a good omen for all concerned for producer Tim Barrow got busy again, this time directing and co-starring in a second feature that's both a love letter to Edinburgh as well as a haunting love story of two lost souls finding each other through shared pain and personal loss.
I have to admit that I wasn't bowled over by the work as a whole, but it's a sterling effort nevertheless and admired it a fair amount for many reasons. Despite my reservations, it was enthusiastically received by a home crowd, eager and curious to see their own city on the big screen.
It didn't entirely engage me, but it certainly proved hypnotic, blending both drama and the feel of an ambitious and poetic video installation. It liberally uses familiar picture postcard images of Edinburgh as well as pleasantly depicting some of its hidden treasures along the Water of Leith, The Hermitage, and in and around the seascape by Cramond village.
The story, which I felt was a little thin, concerns Lisa (Reid) and Steven (Barrow), who may have once been childhood sweethearts as suggested by a (nicely done) opening Super-8 style flashback. But now they're adults living apart in different cities, connected through the ether by similar tragedies after they both lose a child in seperate misfortunes.
With their current relationships ending and their sanity on the brink, Lisa and Steven find themselves mysteriously drawn to each other as they struggle with suicidal thoughts and self harming. The question is, will they meet in time to save each other or will they self destruct first?
It's an interesting premise but I felt it was a little under-developed and that the film's insights into this kind of scenario came more from the imagination than reality.
However, it's a bold effort and there's much to commend it, but its chief weakness was that half of its production values left me wanting whereas the other half was of a very high and enjoyable standard. It was this lack of consistency that lets it down at times.
Much of the cinematography is nice, in fact at times too nice: there is such an abundance of beautiful and striking locations that I started to yearn for some ghastly run down housing schemes and 'normal' places to strike a balance. And much of the score is excellent, particularly by local talents Fiona Rutherford and Freemoore.
The pre-raphaelite haired actress Vivien Reid (pictured in the publicity still above) is also rather good with a nice understated performance. Stand up comic David Whitney provides much needed relief in his role as a cheeky but charming spirit guide to the ailing souls.
But let's cut them some slack. When watching new, up-and-coming filmmakers putting themselves on the line armed with very limited resources and a lot of nerve, one feels compelled to view the work in that context and give some leeway. And pulling it off for £15,000 (a day's catering budget on some films I imagine) one has to tip one's hat in recognition.
Where The Space Between really works is in its numerous incidental details and quirky observations. I liked a scene in which Steven tries to visit a flat he used to know in happier times only to find a semi-sympathetic Goth dressed like death unwilling to let him in.
There's also a scene of developing intimacy that turns out to be a brutal mugging but not without a paradoxical act of kindness shaping the scene. And an overhead shot of Steven waking up on a cold Royal Observatory floor surrounded by Lisa's collection of self-harming knives oddly rang true and made me smile despite it looking like a schoolboy prank from a childish mind.
It tries to be both a portrait of profound psychological turmoil bordering on madness as well as a vision of a city that's essentially the principal character, a character that pulls invisible strings to weave our star crossed lovers together.
So well done to all concerned. It doesn't all work, but the bits that do make it worthwhile. For me the chief plus points to take from this was a reminder that Edinburgh is one of the most cinematic locations on Earth and is peculiarly ignored by the film industry much of the time, so it's refreshing to see someone try to put that to rights.
And secondly, there's a lot of talent on display so I have no doubt that Barrow and many of his cast and crew will go onto bigger and better things which I eagerly look forward to.
Trailer
Edinburgh Screenings of The Space Between: