Image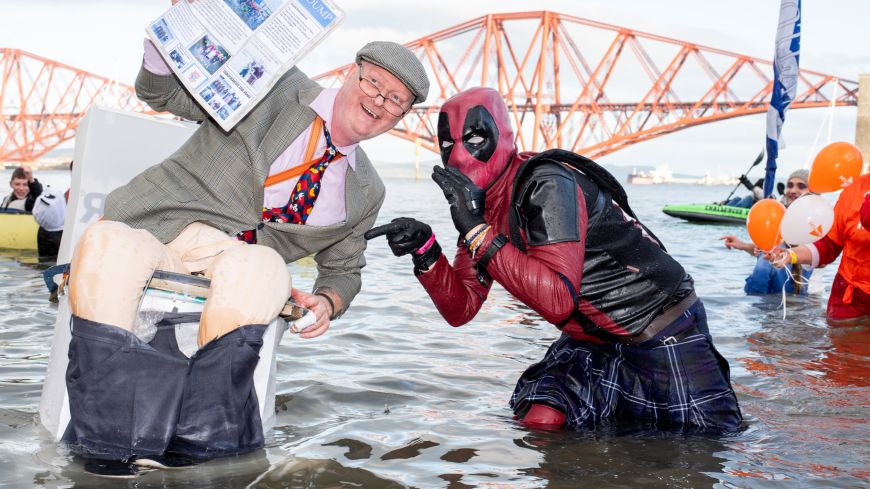 UniqueAssembly, organisers of Edinburgh's Hogmanay, have announced more events for the three-day winter festival, but the Loony Dook has been dropped from the official Hogmanay festival programme. 
Events confirmed include the Candlelit Concert at St Giles' Cathedral on 31st December featuring music for brass, choir and organ; and for kids on New Year's Day, Sprogmanay will see an afternoon of live music, comedy, magic and arts and crafts at the National Museum of Scotland. 
For adults, on 1st January 2023, Edinburgh's Hogmanay introduces First Footin', an afternoon of free live music and performance taking place at venues and pubs in the Old Town and New Town with the likes of singer-songwriter Callum Beattie and Roseanne Reid.
Callum Beattie said "I can't wait to play in Edinburgh.  We've had no shows there all year, and it's just such an honour to be back in my home city. Myself and the band are all buzzing."
The free programme is in addition to the previously announced "the Final Fling" gig, headlined by Tide Lines, on New Year's Day.
Ceilidh Dancing
For those looking to birl into 2023, Festival of Ceilidhs will be holding a series of ceilidh evenings at the Assembly Roxy. Countdown to Hogmanay on Friday 30 December welcomes the Alan Crookston Ceilidh Band, and on Saturday 31 December the Haggis Chasers Ceilidh Band featuring Craig Paton, an All-Scotland Accordion Champion, will have dancers' birling through the bells.  
The ceilidh series concludes on New Year's Day with the free Sprogmanay Family Ceilidh with the Edinburgh Ceilidh Club.
South Queensferry Loony Dook 
The Loony Dook, where revellers plunge into the cold waters of the Firth of Forth, had attracted increasing criticism for becoming too big and too commercial. Originally a free event, organised by locals in the village of South Queensferry, Unique Events started charging for tickets to dook when the event became part of the official Edinburgh's Hogmanay programme in 2010. Ticket prices had risen to £12.50 by 2019 under previous organiser Underbelly.
UniqueAssembly said in its announcement those "who feel the need for a cold swim" should explore the Portobello Dook or other community dips and dooks taking place in the Edinburgh area.
At a time when festivals are tightening their operations in response to inflation pressures, the festival cancelled the Torchlight Procession this year, the opening event of Edinburgh's Hogmanay for many years. The smaller "Night Afore Disco Party" with Sophie Ellis-Bextor will be held on 30 December at the Ross Theatre. UniqueAssembly hope to bring the Procession back next year.
The Street Party will be going ahead, but at a reduced capacity. On the night, Pet Shop Boys will be playing the Concert in the Gardens. 
Premium and Enclosure tickets for Concert in the Gardens are sold out as are Premium Tickets for Night Afore Disco Party with Sophie Ellis-Bextor.
Edinburgh City Council leader Cammy Day said: "Edinburgh's Hogmanay three-day programme has something for everyone and coupled with the famous fireworks display, I'm sure this year's celebrations will yet again entertain thousands of people and get 2023 off to a spectacular start."